5 Tips To Finding The Perfect Shutters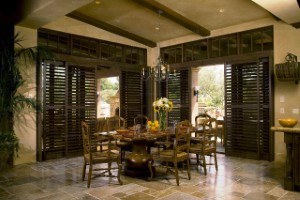 If you've never purchased shutters for your home before, you may be wondering how to find the right shutters. Should you go to the local department store and pay them for installation? Should you get your shutters online? Should you try custom shutters?
You can find the perfect shutters for your home if you look in the right places. Here are a few tips from our New Jersey shutter company to help you find the best quality shutters at the best price.
Hybrid Shutters – Blend of real wood and resin
Faux Shutters – Various compositions available, vinyl compound
Wooden Shutters – Hardwoods like Basswood
Look For Custom Shutters
Custom shutters may sound expensive but the truth is that you can find custom shutters at up to 35% off of retail prices if you find them at a wholesale shutter company. Did you know that there are shutter companies like us in your area who provide custom shutters at deep discounts?
Custom shutters are made to order, they are not carried in stock, so we don't deal with high overhead costs, hence the lower price. They are made to fit the opening, so they can be fitted over French Doors, windows with arches, bay windows, and specialty shape windows. You want custom shutters because they are handcrafted to fit your particular windows, not made in an assembly line by the thousands.
Look For A Shutter Company With Free In-Home Consultations
A shutter company like ours will provide you with a free in-home consultation. This is the easiest, most fun way to shop for shutters. Don't spend hours and hours looking at pictures online or at the store showrooms because when you get those shutters home, they won't look the same. Instead, have samples brought to your home so you can see the exact finish color and style next to your décor.
Look For Investment Quality Shutters
Not all shutters are made the same, even those that are custom made. Let's face it, shutters are an investment that should last, not break apart in a few years down the road. Invest in furniture-quality shutters that come with a lifetime warranty. We carry and install Hunter Douglas, Graber, and Alta shutters, all offering an LTD lifetime warranty.
Look For Shutters With Options
When you are looking for shutters, you want options. For instance, the hidden-tilt operating system gives your shutters a more modern appearance. Hinged panels are great for bay windows, shutters are hard to find for these. Bi-fold tracks support shutter panels at the top to guide their movement. And bypass tracks let the shutters slide past each other at the top of the window to open and close.
If you are looking for a professional New Jersey window blinds, shades & shutter company,
Reach Out To Bergen County Blinds