Discover Elegance with Cordless Shades in Ramsey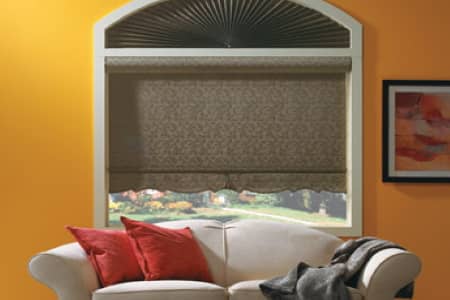 At Bergen County Blinds, we understand the importance of having the right window treatments to enhance your Ramsey, NJ living space. As the premier name for custom window treatments for Ramsey, our cordless shades are the perfect choice for those looking to combine style, convenience, and safety. Cordless shades offer a practical solution for any room in Ramsey, seamlessly blending aesthetics with functionality. Are you looking for high-quality cordless shades for your Ramsey home? If so, give our team of skilled professionals a call today and let us show you the kind of quality results that have helped make us the most trusted source for cordless shades and luminette shades the area has to offer.
Our cordless shades in Ramsey ensure a clutter-free and child-safe environment, making them an excellent choice for homes with little ones or pets. The absence of cords not only enhances safety but also adds a sleek and uncluttered look to your windows. Whether you desire a modern and minimalistic appearance or a traditional and timeless ambiance for your Ramsey home, cordless shades offer a versatile window treatment solution that fits your unique preferences.
Benefits of Cordless Shades
When you choose cordless shades for your Ramsey home, you gain numerous benefits that go beyond their elegant appearance. Here's why cordless shades are a fantastic choice:
Safety: Cordless operation eliminates the risk of entanglement, making them ideal for homes with children and pets.
Convenience: Easily raise or lower your shades with a smooth, cord-free mechanism, simplifying daily use.
Enhanced Aesthetics: Create a clean, uncluttered look that complements various interior design styles.
Privacy and Light Control: Adjust your shades to achieve the perfect balance of natural light and privacy.
Luminette Shades for Elegance and Versatility
For those seeking a unique blend of elegance and versatility in Ramsey, our luminette shades are an excellent choice. Luminette shades, also known as vertical sheers, offer a stylish solution for controlling light and maintaining privacy in your home. Their distinct design combines the softness of sheers with the functionality of blinds. Luminette shades in Ramsey provide a seamless transition between indoor and outdoor spaces, making them ideal for rooms with large windows or sliding glass doors. They allow you to enjoy the beauty of natural light while ensuring privacy and light control. Discover the transformative power of luminette shades in your Ramsey home by contacting Bergen County Blinds today.
Reach Out To Bergen County Blinds For
CUSTOM BLINDS, SHADES, SHUTTERS, OR WINDOW TREATMENT IN RAMSEY AND SURROUNDING AREAS!