Your Shades Experts in Alpine, NJ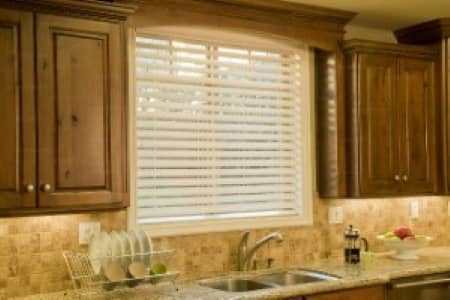 The shutters and blinds experts at Bergen County Blinds are eager to assist you with your window treatment decisions, so if you're looking for new shades, shutters, or blinds for your Alpine home, take a look at what our window treatment company has to offer. Our team of skilled professionals can provide you with information and recommendations so that you can make wise, thoughtful choices.
Choose Honeycomb Shades from Our Shutters and Blinds Company
Honeycomb shades, or cellular shades, are window treatments with several layers of pleated fabric that create internal compartments resembling honeycombs, and the energy efficiency of honeycomb shades is attributed to this pattern. The R-value, or thermal resistance, of honeycomb shades installed by a shutters and blinds expert can reach 7.0. The advantages of owning honeycomb shades include noise reduction, privacy, and light control.
If you're interested in purchasing honeycomb shades for your Alpine home, reach out to Bergen County Blinds, a trusted shutters and blinds company, to browse our selection of shades. Our shutters and blinds company offers Applause® Honeycomb Shades, Duette® Honeycomb Shades, Duette Architella®, and Alustra® Collection of Duette®.
If you are looking for a professional Alpine window blinds, shades & shutter company,
Reach Out To Bergen County Blinds