Your Source for Shutters and Blinds in Carlstadt, NJ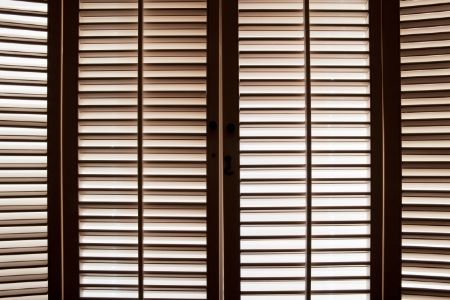 If your Carlstadt home is in need of new mini blinds or plantation shutters, then a shutters and blinds company like Bergen County Blinds is the place for you. Our window treatment experts can discuss the variety of blinds and shutters that we offer so that you can make an informed decision regarding your new window coverings.
Select Mini Blinds for Your Carlstadt Home
Mini blinds are known for their delicate appearance because of their slat sizes of around 1 inch. Carlstadt homeowners often place these blinds in bathrooms, nurseries, and bedrooms. Additionally, mini blinds function well in windows with irregular shapes, and they can be made from faux wood, wood, vinyl, and aluminum.
Our window treatment company offers a great selection of mini blinds, including Lightlines® by Hunter Douglas, which are 1.5-inch or 1-inch aluminum mini blinds that have a variety of finishes and colors and provide maximum privacy and light control with the specialized de-Light™ feature. If mini blinds appeal to you, contact our shutters and blinds experts at Bergen County Blinds to discuss which blinds would suit your Carlstadt home.
Contact Our Company for New Plantation Shutters
If you've been considering the purchase of plantation shutters, then now is the time to commit. Plantation shutters are beloved by Carlstadt homeowners for many reasons, including their curb appeal, longevity, durability, and energy efficiency. Like many other window treatments, they also provide privacy and light control.
When purchasing new plantation shutters, you should select high-quality shutters with great performance. With our shutters and blinds company, you can choose from a variety of plantation shutters. Graber Traditions® Wooden Shutters are elegant North American hardwood shutters, and Palm Beach™ Polysatin™ Plantation Shutters are made from a UV-resistant Polysatin compound that prevents fading, chipping, warping, and cracking. Heritance® Plantation Shutters consist of extremely strong hardwood, and NewStyle® Hybrid Plantation Shutters have a low-luster finish.
If you are looking for a professional Carlstadt, NJ window blinds, shades & shutter company,
Reach Out To Bergen County Blinds