Experienced Window Covering Experts in Hackensack, NJ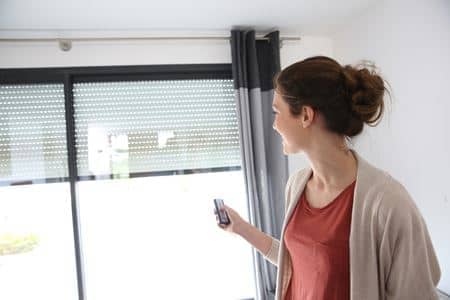 Your Hackensack home's window coverings go a long way toward helping it to achieve the look and functionality you want. To fully enjoy the look and functionality that window coverings can offer your Hackensack home, you need to get yours from a dependable window-covering company.
In the Hackensack area, that company should be none other than Bergen County Blinds. Offering a stock of top-quality products and even installation services, we'll ensure that your home can fully enjoy all the benefits that quality coverings can offer.
Of course, different kind of window coverings can offer different benefits. If you're unsure which window covering's benefits are best for your Hackensack home, then we'll clarify what you can expect from different kinds of coverings.
Quality Blinds for Your Hackensack Home
If you're looking for an all-around great window-covering option, then you may want to look into window blinds. Blinds offer the privacy and UV protection that you should expect from your window coverings, and they come in a variety of great designs at a great price, making them an accessible and versatile option.
If you're looking to lower your heating and cooling costs, then you might be interested in cellular window blinds. This kind of window covering provides additional insulation within your Hackensack home, helping it to be the temperature you need it to be at a lower cost.
Enjoy the Great Benefits of Window Shades
If you have small children in your Hackensack home, then you'll do whatever you can to ensure that they stay as safe as can be, and a great way to do that is to outfit your home with window shades instead of blinds. Just how can window shades help to protect your little ones, you might wonder?
Simple: Unlike blinds, window shades don't contain cords. Since children like to tear carelessly about your Hackensack home, they could hurt themselves if they ran into your window coverings' cords. So, by removing the cords, you can make your home that much safer for your little ones.
Window Shutters for Durability
Should the primary quality you seek in your window coverings be sheer durability and longevity, then you can't go wrong with window shutters. Made from high-quality materials and constructed to last, window shutters are sure to provide the window coverage you need for many years to come.
On top of their durability, window shutters offer some of the best light control of any window covering. You can adjust their thick slats as largely or as minutely as you need, helping you to enjoy the UV protection and lighting that you want in your Hackensack home.
If you are looking for a professional Hackensack window blinds, shades & shutter company,
Reach Out To Bergen County Blinds