Elegance in Simplicity: Vignette Shades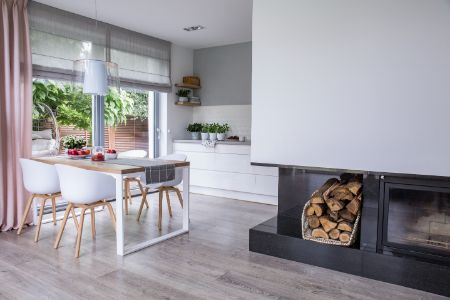 Are you considering vignette shades for your New Jersey home? Vignette shades, a true embodiment of timeless elegance, have become a hallmark of interior design. These unique window treatments offer a seamless blend of beauty and functionality, creating an atmosphere of sophistication in any space. Vignette shades, with their soft, cascading folds, provide a subtle yet striking backdrop that complements various decor styles, from modern minimalism to classic opulence. Their ability to filter natural light creates a warm and inviting ambiance, while maintaining privacy. With their versatility and understated charm, vignette shades have earned their place as a beloved choice for those seeking to enhance the aesthetics of their homes or offices.
In the world of interior design, vignette shades are a versatile canvas waiting to be painted with individual style and creativity. The clean lines and elegant drapery of these shades make them an ideal choice for those who appreciate the beauty of simplicity. Whether you're looking to infuse a touch of luxury into your living room or create a cozy retreat in your bedroom, vignette shades provide the perfect solution. Their ability to adapt to various window sizes and shapes ensures that they can effortlessly transform any room into a haven of style and comfort. With vignette shades, it's not just about covering windows; it's about elevating your space to a level of sophistication that speaks to your unique taste and personality.
Choosing the Perfect Shades: Vignette, Roller, Woven, and Pleated Options
When it comes to selecting the perfect window treatments, Bergen County Blinds stands out as the premier choice. With a wide range of options, including vignette, roller, woven, and pleated shades, Bergen County Blinds offers a comprehensive solution to suit every style and need. Their commitment to quality craftsmanship and attention to detail ensures that each shade is not only a functional window covering but also a work of art that enhances the aesthetics of your space. Whether you desire the timeless elegance of vignette shades, the sleek simplicity of roller shades, the natural textures of woven shades, or the structured beauty of pleated shades, Bergen County Blinds's expertise and dedication to customer satisfaction make them the go-to source for transforming your windows into focal points of beauty and functionality.
Elevate Your New Jersey Home with Vignette Shades"
When it comes to enhancing the ambiance and style of your New Jersey home, choosing vignette shades from Bergen County Blinds is a decision that offers numerous benefits. These window treatments go beyond mere functionality, adding a touch of sophistication to your living space while also providing practical advantages. Here are some compelling reasons why vignette shades are an excellent choice for homeowners in the Garden State:
Timeless Elegance: Vignette shades boast a classic design that never goes out of style. Their soft, flowing folds create an atmosphere of timeless elegance, making them a perfect fit for both traditional and contemporary interiors.
Natural Light Control: In a state known for its beautiful landscapes, vignette shades allow you to control the influx of natural light. Enjoy the picturesque New Jersey views while maintaining the desired level of privacy.
Energy Efficiency: New Jersey's varying weather patterns make energy-efficient window treatments essential. Vignette shades provide insulation, helping to keep your home comfortable year-round and potentially lowering your energy bills.
Customization Options: With Bergen County Blinds, you can personalize your vignette shades to match your home's decor. Choose from a wide range of fabrics, colors, and textures to create a truly customized look that suits your taste.
Durability: The high-quality materials used in Bergen County Blinds's vignette shades ensure they stand the test of time, even in New Jersey's climate. Their durability means you won't need to worry about frequent replacements.
Choosing vignette shades for your New Jersey home not only elevates its aesthetic appeal but also enhances comfort, energy efficiency, and longevity, making them a practical and stylish investment. Call Bergen County Blinds today to schedule your consultation and discuss vignette shades as an option for your New Jersey home.
Reach Out To Bergen County Blinds For
CUSTOM BLINDS, SHADES, SHUTTERS, OR WINDOW TREATMENT IN RAMSEY AND SURROUNDING AREAS!