Your Preferred Blinds, Shades & Shutter Company in Closter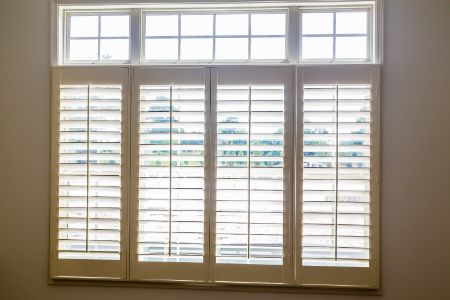 Bergen County Blinds is the company to contact for all of your Closter window treatments service needs. We're not your average shutter company because we work with our customers to develop window dressing solutions.
Your house is more than just your most important investment, it should be your dream home. The details that make up this space matter and the blinds, shutters, and shades you choose make a big difference.
We want to work with you to help pick the perfect options and then offer skilled installation. You can feel confident about getting top-notch results from working with our team.
How to Choose Window Treatments for Your Home
There are a number of factors to consider when making decisions about which window treatments you should have for your Closter home.
First, decide if you'd like to have the same look throughout the house or a unique style for each room. Some homeowners prefer a uniform look while others like each room to have its own distinct visual aesthetics.
Know the realistic expectations of your budget. It doesn't mean you can't have beautiful shutters, shades, or blinds; it just means you may have to get creative about alternative options. Going with faux wood blinds vs real wood is a good example.
What do you want the focal point of the room to be? If you want it to be the shades, shutters, or blinds then run with vibrant and exciting colors and patterns. However, if you have other elements you want to stand out, pick window coverings that are more neutral or subtle.
When you're in need of a Closter shutter company, give our experts a call.
If you are looking for a professional Closter, NJ window blinds, shades & shutter company,
Reach Out To Bergen County Blinds