High-Quality Blinds, Shades & Shutters Edgewater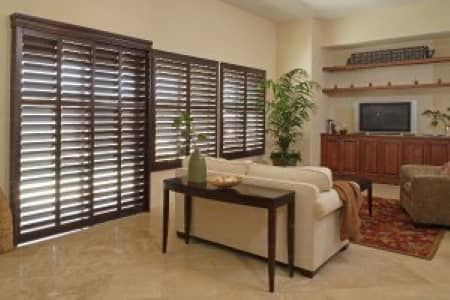 Bergen County Blinds is the company name to trust in when you need Edgewater window treatments. Picking out the right window blinds, shutters, and shades is not something you should try to do on your own.
The good news is by partnering with us you get access the expert advice and top-quality products. Without window coverings your home won't be complete and it's our job to help put an end to that.
To get the best window treatments it doesn't mean you have to pay an arm and a leg but it also shouldn't mean settling for cheap blinds that are of inferior quality. Let us help you get the best fit for your Edgewater household.
Beautify & Protect
It's obvious that the right window treatments are meant to beautify your Edgewater home. However, there are other details to think about:
Certain types of window blinds pose a serious risk of potential injury. Households with kids and pets should avoid window treatments with cords. As an alternative, opt for motorization.
Your window treatments should offer the level of privacy and security you need. Don't let anyone on the outside get a look at who or what is on the inside of your home.
The type of window covering you choose will provide you with light control. For optimal light control, shutters are the best choice; by design they have slats that let you change how much light and privacy you have.
Don't forget that the window treatments you choose will be visible from both inside and outside of your home. Choose wisely because this will impact the interior design aesthetics and the exterior curb appeal.
If you're ready to make big changes to the look of your home, window treatments are a great place to start. Call us now to act as your expert Edgewater shutter company and let us make your house look its very best.
If you are looking for a professional Edgewater, NJ window blinds, shades & shutter company,
Reach Out To Bergen County Blinds