A Dependable Window Covering Compay in Elmwood Park, NJ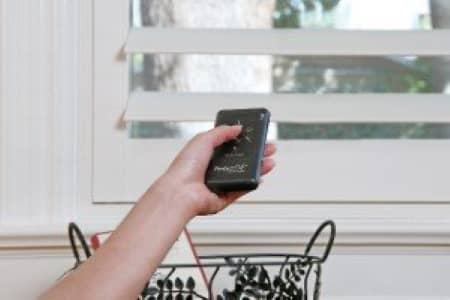 Your home in the Elmwood Park, NJ, area would be incomplete without window coverings. But just because your window coverings are a necessity doesn't mean you should have to settle for just any window covering. Instead, you should strive to get one that will provide the best look and functionality for your home.
To get the best possible window covering for your home in the Elmwood Park area, be sure to call the local window covering company, Bergen County Blinds. We offer a line of top-rated products, so you can count on us to provide the best window coverings for your tastes and needs.
No matter what kind of window covering you're looking to get for your Elmwood Park home, you can count on us to provide it for you. We carry a large stock of top-rated products, and we offer excellent window-covering services, so by calling our experienced team, you can for sure get the best window coverings for your home.
Get Top-Quality Window Blinds for Your Elmwood Park Home
If you're looking for a window-covering option that is solid across the board, then you'll love window blinds. This option is relatively affordable, they take up little space, and come in a large variety of colors, sizes, and styles, meaning that you can be sure to get the best look for your Elmwood Park home with blinds.
Whether you want wood blinds, horizontal blinds, mini blinds, or just about any other kind of window blind, you can find just what you need by giving our window-covering experts a call. Want to make your home look great overall? then go for window blinds!
Window Shades to Keep Your Little Ones Safe
While window shades are every bit as beautiful as window blinds, they do offer something more than window blinds generally do not: They don't contain a cord. While this feature may leave you asking, "So what?" We can assure you that if your home contains small pets or children, you'll find window shades to be one of your best options.
After all, since they don't contain a cord, your small ones won't run the risk of getting tangled up in something dangling from your window coverings as they run about and play. Thus, you can lower the chance of your kids hurting themselves or your window coverings if you opt to get window shades.
High-Quality Window Shutters for Your Elmwood Park Home
When shopping for any new installations within your Elmwood Park home, you should always shop with two important qualities in mind: durability and longevity. After all, you wouldn't want the new window coverings you just paid for to break down after only a few years of use, would you?
Certainly not. And if you want to enjoy your new window coverings for as long as possible, look to window shutters as your option. Shutters are made from high-quality materials, and those materials combined with their sturdy design make window shutters one of the most durable and longest-lasting window covering options around.
If you are looking for a professional Elmwood Park window blinds, shades & shutter company,
Reach Out To Bergen County Blinds