3 Reasons To Choose Woven Wood Shades by Bergen County Blinds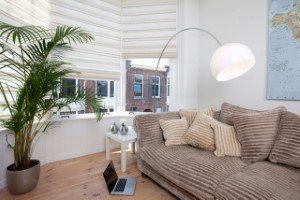 Choosing the right set of window shades is like looking for a needle in a haystack, how do you make decisions when there are literally thousands of unique styles to choose from? Not only are there many gorgeous woven fabric shades available, you can choose from many different beautiful woven wood shades.
Woven wood shades are a top choice for many reasons. And, though you may think they don't come in different colors, they do offer you choices in colors, textures, materials, and styles. Are woven wood shades the right window treatment for your home? Here are a few reasons they may well be the perfect option for you.
Green Materials
Woven wood shades are not made of wood harvested from trees but rather from grasses or reeds like bamboo, jute, or straw. Since the materials are easy to grow and harvest, woven wood shades are made of a very green material that can easily be farmed over and over again.
Bamboo is an extremely fast growing grass. There are some 1,000 different species of bamboo, some are giant varieties and some small. Whether made of bamboo or another fast growing grass, woven wood shades are a great way to "go green" when dressing your windows.
Natural Insulation
Windows are where heat transference occurs most in a home because glass is a poor insulator. Wood is a natural insulator, making it a great choice as a window treatment.
Woven wood shades do more to insulate your windows than standard wood blinds or shutters. This is because the tight weave pattern insulates better. Add a solar liner to your woven wood shades and you enjoy even more insulation at the windows.
Earthy Beauty
With the window treatment market so full of various synthetic products, you are often hard-pressed to find a window shade that contains natural materials and fibers. Woven wood shades bring your home that earthy beauty that only natural materials can bring. The tight weave pattern of the different grasses and reeds makes each woven wood shade uniquely beautiful.
If you are looking for a professional New Jersey window blinds, shades & shutter company,
Reach Out To Bergen County Blinds