Your Dependable West Nyack Shutter Company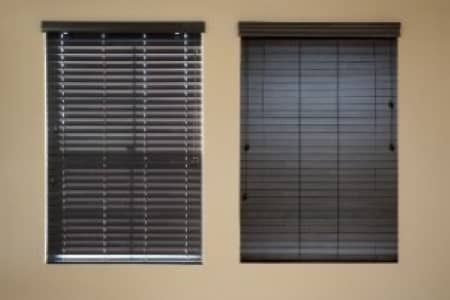 No matter what kind of window covering you may be looking to get for your West Nyack home, you can count on Bergen County Blinds to provide what you need.
After all, we proudly offer a line of top-rated products to suit any taste:
Shutters
Shades
And more!
Don't settle for anything less than the very best when it comes to your West Nyack home's window-covering needs. Instead, give our window shade company a call, and you're guaranteed to enjoy the best around in terms of product and service quality.
Enjoy Our Durable Window Shutters
You're bound to use your window shutters pretty much every single day. So, you need to invest in a durable option that's guaranteed to give you many years' worth of dependable use. For that purpose, you can't go wrong with window shutters.
Our shutters are durably made from high-quality materials that are designed to stand up to the worst wear and tear that daily use might put your coverings thorough. Call our West Nyack team today if you're ready to enjoy the best window coverings around.
Save Money by Getting Honeycomb Shades for Your West Nyack Home
Maybe you don't use your window coverings to such a degree that you fret over their build quality. Maybe you're too busy focusing on other issues – issues such as your monthly expenses. If that's the case, you can still find the relief you need with the right window coverings.
When it comes to handling your expenses, the right window covering is going to be honeycomb shades. Honeycomb shades offer extra insulation for your West Nyack home, and this added insulation will help to reduce your monthly energy bills by a noticeable amount.
If you are looking for a professional West Nyack window blinds, shades & shutter company,
Reach Out To Bergen County Blinds