West New York Depends On Us For The Best Window Treatments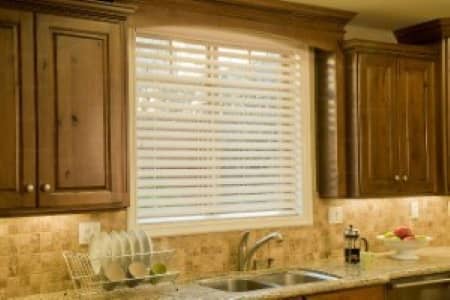 At Bergen County Blinds, you'll never need to sacrifice quality for affordability when it comes to getting window treatments in West New York. As the area's leading window blinds company, we have so many options for you in window coverings that are of high-quality materials and we're confident we'll be able to help you find the right window treatment for your windows. Plus, we provide expert installations, handled by experienced, professional, window treatment installers. Get high-quality service, top-quality materials, and first-class customer service, all at Bergen County Blinds, West New York's premier window blinds company!
Choose From A Range Of Plantation Shutters In West New York
From real hardwoods to hybrid shutters made of durable composite materials, our West New York plantation shutters offer you several types and styles to choose from:
Our real wood plantation shutters are built with high-quality craftsmanship to give you the look and feel of real wood for your home. Dovetail construction gives you the maximum strength and durability you are looking for.
Our durable hybrid plantation shutters blend the beauty of real wood with advanced modern materials to create stunning window coverings that are durable and easy to care for.
Our polysatin plantation shutters give you UV heat resistance and are so durable they offer you a guarantee to never warp, crack, fade, chip, peel, or discolor regardless of how much heat or moisture they endure.
Classic and timeless, yet perfectly suitable for modern applications, our plantation shutters will look beautiful in your West New York area home! Call Bergen County Blinds today to learn more about our shutter options and how they could benefit your home.
We Provide High-Quality Woven Shades For Your West New York Home
Bring in the earthy feel of our beautiful woven wood shades in your West New York area home and you'll have beautiful window coverings that are simply stunning. Whether you're decorating for a modern, eclectic look or interested in a more traditional design, there's a gorgeous choice in woven wood shades for you. We can't wait to show you the stunning woven wood shade options!
There are several types of grasses and reeds used to make real wood woven shades for your home. These shades bring in an earthy vibe to your home, giving you a sense of grounded pleasure. Think summer breezes, ocean waves, tree leaves and grasses blowing in the wind, or gorgeous fall foliage when you think of woven wood shades, and you'll know what we mean. Perfect for a relaxed feel, you'll also have more sophisticated options in other materials in woven shade designs. Our beautiful woven wood shades give you options to let in just enough light and visibility so you can enjoy outdoor views. Depending on the style you choose, you'll have options for varying amounts of light filtration. All our woven wood shades are naturally resistant to the sun's heat and handle your light-filtering needs well.
If you are looking for a professional West New York, NJ window blinds, shades & shutter company,
Reach Out To Bergen County Blinds