Weehawken Trusts Us With Their Window Coverings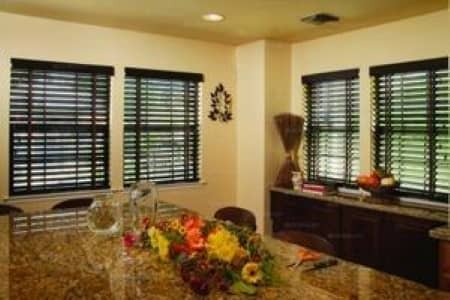 Picking the perfect window covering for your Weehawken home is about much more than being talked into a product by a pushy salesperson. There are many window blind companies out there who want to trick you into buying expensive products that you don't necessarily want. Bergen County Blinds is here to show you that we're not like everyone else. When you work with us, you'll get a team of knowledgeable pros whose goal is to get you the window coverings you want at a great price that you'll love.
It's our pleasure to listen to our customers and make sure they get exactly what they want and deserve for their homes. This includes providing products that are durable, beautiful, and affordable. Let us be the Weehawken window blind company you can depend on to help you make the most of your windows!
Beautiful Shutters That Weehawken Homeowners Will Love
As a homeowner looking for the right window treatments, you'll find that you have a wide variety of options to choose from, shutters being one of the most popular! And even among shutters, you have even more options to choose from-- polycore, wood, plantation, and others. Shutters provide many benefits to any room in your home, like:
Shutters provide added insulation, meaning you could save money on your electricity bills and make your home more eco-friendly
You can take advantage of the ability to control both the amount of light as well as the direction light flows into a room
We only provide high-quality shutters that are expertly installed to increase your property value
These are just a few of many of the benefits that shutters can offer your Weehawken home. If you think shutters are the right choice for your home's window treatment needs, don't hesitate to call Bergen County Blinds today to talk with one of our representatives.
Weehawken Knows To Choose Us For Their Blinds
If you're thinking that window blinds would be better for you and your Weehawken home, call Bergen County Blinds today. Our high-quality, custom blinds are available at wholesale prices, making them affordable for everyone. They are hand-crafted by artisans who use time-tested construction techniques and are made to your home's exact measurements. This allows us to install your new blinds on whatever window, door, or other home fixture you have.
When it comes to window blinds, we know that no two homes and no two customers are the same. It only makes sense to get the custom care you need for your home's individual style and needs. Bergen County Blinds will listen to your ideas and help make the dreams you have for your home a reality. Don't settle for anything but the best when it comes to window coverings or any other aspect of your home.
If you are looking for a professional Weehawken, NJ window blinds, shades & shutter company,
Reach Out To Bergen County Blinds