We Are Totowa's Top Choice For Window Blinds & More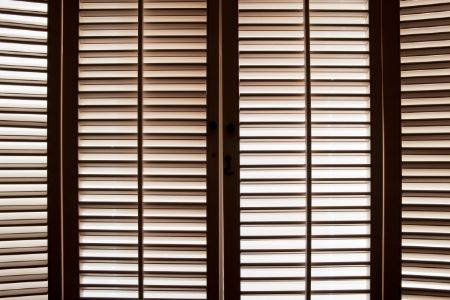 Is your Totowa home in need of new window treatments? Look no further because Bergen County Blinds has got you covered. From motorized shades installations to blind or shutter replacements, we're ready to help you improve your home. For the last decade, we've been serving homeowners in the Totowa region with all of their window treatment needs. We've developed a reputation as one of the best window blind companies in the area, and we intend to maintain that title well into the future. We plan to do that by continuing to give our clients excellent levels of service that they've never seen before in our industry. Some of our specialties include (but are not limited to):
Motorization
Shutters
Shades
Blinds
And much more!
Totowa homeowners don't need to worry about finding a high-quality window blind company. They can simply call up Bergen County Blinds and see how we can help! In order to get you the best service and products, we offer expert, in-home consultations.
What Can Window Treatments Do For Your Totowa Home?
When you receive a premium window treatment installation for your home from our team at Bergen County Blinds, you can be assured of the quality you receive. With our years of experience in the industry, we stand out from the crowd by utilizing brand-name products that you trust. This ensures the products that we install in your home will stand the tests of time and use.
In addition to your premium installation, the benefits of window treatments are many. These include the ability to control the amount of natural light in your home and an increased level of privacy. A solid window treatment performed with quality materials can also help to reduce the heating and cooling costs in your home. This is because windows are a large source of heat transfer in your home and can cause your bill to skyrocket if not properly treated.
Plantation Shutters Can Add Beauty And Functionality To Your Totowa Home
For a flexible option that allows you to let in as much or as little light into your home as you need, look to plantation shutters. Plantation shutters are a great choice because they can be fully opened, letting in all the natural sunlight, or to be closed and completely block the light and allow maximum privacy. Because of this flexibility, plantation shutters are among the most popular choices for Totowa homeowners today. Our team at Bergen County Blinds will work with you to find the custom plantation shutters that can take your home to the next level.
Plantation shutters are renowned for their larger slat size, meaning there is more open space in between the slats. When opened, they allow more light and airflow to be let through into the house than other treatment options do. This quality helps to keep the house much cooler than with traditional shutters. In addition, the larger slats, when closed, also provide an exceptional amount of privacy.
If you are looking for a professional Totowa, NJ window blinds, shades & shutter company,
Reach Out To Bergen County Blinds