Quality Window-Covering Products in Tappan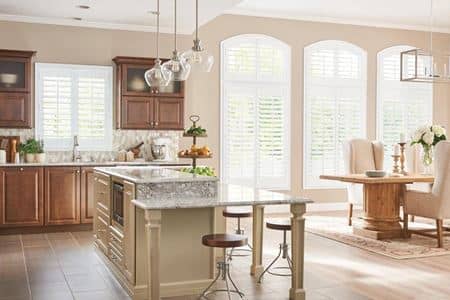 If you're in the market to get new window coverings for your Tappan area home, then you need to call the pros at Bergen County Blinds. No matter the type of covering you're in the market for, you can be sure to find it through us thanks to the many great products we offer:
Shutters
Shades
And more!
When it comes to your window coverings, second best shouldn't be an option. After all, you'll want to get the longest-lasting, most beautiful coverings for your home, and to get that quality of product, call our window shade company today.
Durable Shutters for Your Tappan Home
Being some of the most important installations within your home, your window coverings should be made to last for many years to come. So, as you shop around for new coverings, you should keep durability and longevity firmly in mind.
To enjoy those qualities to the fullest, you can't go wrong with window shutters. Shutters are durably made from high-quality materials, so they are bound to give you many years of dependable use. Call us if you're ready to enjoy the most durable window shutters in Tappan.
Honeycomb Shades to Save You Money
While it's important for your window coverings to be durable, that isn't the only quality you should look for in this installation. After all, you can also enjoy another great quality: money savings. Of course, only certain installations offer that.
To enjoy this financial benefit, you need to look into honeycomb shades. Honeycomb shades provide extra insulation for your Tappan home, and this extra insulation will help to lower your heating and cooling costs. Call us today if you're ready to enjoy the money-saving benefit that this window-covering option offers.
If you are looking for a professional Tappan window blinds, shades & shutter company,
Reach Out To Bergen County Blinds