Summit's Premier Window Blinds, Shades & Shutter Company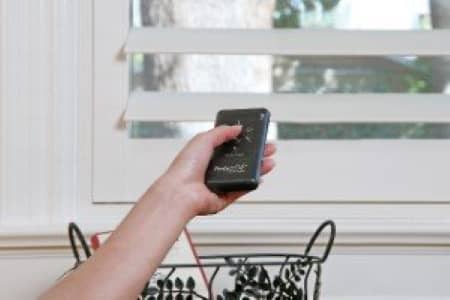 Look no further than Bergen County Blinds if you're trying to find a professional window blind company in Summit that can provide expert knowledge and top-notch customer service. When you collaborate with our experienced window treatment professionals, you'll be able to choose from a wide range of window shutters, plantation shutters, wood blinds, mini blinds, vertical blinds, Roman shades, cellular shades, and pleated shades.
How Shutters Can Benefit Your Summit Business
A big reason why many Summit business owners opt for window shutters is that shutter services can work with your window-covering budget. Although there are various pricing for shutters, there are types of inexpensive shutters that possess insulating properties and immense durability. Window shutters can be easy to clean and maintain but also able to resist moisture and fire.
Once you're ready to replace the shutters on your Summit business building, choose a reputable shutter company like Bergen County Blinds to install the right shutters for you. After the shutter installation is complete, you'll quickly begin to experience the many benefits of window shutters.
Customized Window Shades That Will Transform Your Summit Home
As a Summit homeowner, you might think that selecting the perfect window shades is difficult and time-consuming, yet communicating with window treatment experts should be the first step that you take when purchasing new window shades. Our qualified professionals at Bergen County Blinds are available to help you deal with the pros and cons of various types of window shades until you're satisfied with your final decision. If you're curious about the various types of window shades, contact an experienced window blind company like Bergen County Blinds to learn about your window treatment options and to determine which window shades would be appropriate for your Summit home. Our shutter company offers a wide range of window shades, including pleated shades, woven shades, woven wood shades, cellular shades, and Roman shades.
Reach Out To Bergen County Blinds For
CUSTOM BLINDS, SHADES, SHUTTERS, OR WINDOW TREATMENT IN RAMSEY AND SURROUNDING AREAS!