Your South Orange Shutter & Window Blind Company Pros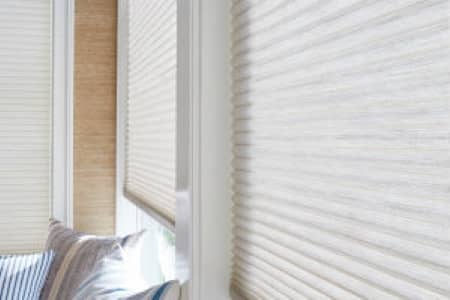 Bergen County Blinds is the only name that you need to know in order to get the results that you want for your window treatments. Since 2012, we have been providing local South Orange homeowners with shutters, blinds, and other window coverings that have vastly improved the look. Getting just the right window treatments is like getting a makeover but at a fraction of the cost.
The thing to keep in mind is that whatever you choose is going to be visible from both the inside and the outside of your South Orange home. Your window treatments impact the interior design aesthetics and the exterior curb appeal. So make sure that you make your decision accordingly.
South Orange Shutters
Shutters are and always will be one of the tried and true classics in the industry. Originally used on the exterior of the home to protect the glass, most functional shutters are now installed on the interior of your South Orange home.
Many exterior shutters these days are nothing more than ornamental. Shutters are often a popular choice because you have a better ability to adjust the light direction, not just the amount.
South Orange Blinds
If you are considering getting window blinds for your home, there are a variety of options to choose from. Some of these include:
Wood Blinds – These not only look stunning, but they also add to the value of your home. Available in a variety of woods we can customize them for you.
Faux Wood Blinds – If you would like a similar look to real wood, at a lower price, this is the perfect option. This alternative also happens to be easier to clean and maintain.
Mini Blinds – Mini Blinds are available in a variety of colors and finishes. This is perfect for residential or commercial situations.
Vinyl Blinds – Vinyl is ideal because these blinds do not get the bends and creases aluminum can. They are also easier to clean.
Window Treatment Specialists in South Orange
When you find yourself in need of window treatments, only a specialist will do. This is the best way to ensure that you end up with the look that you wanted. We will go above and beyond in order to make sure that your treatments help transition your current house into the South Orange home of your dreams.
Give us a call today to get started or to find out more about our exceptional blinds and shutters for your South Orange home and business. We will review with you the options that have and help ensure that you get the best results.
If you are looking for quality shutters, blinds, or shades in the South Orange, NJ area,
Reach Out To Bergen County Blinds