Bergen County Blinds: Secaucus's Top-Rated Shutter Company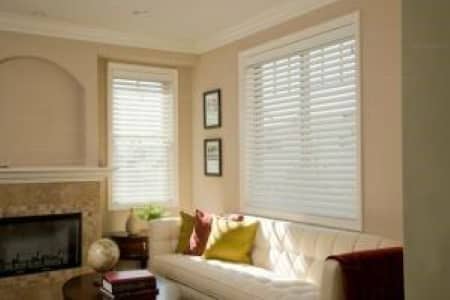 Since 2012, Bergen County Blinds has been the window blinds company providing exceptional window covering products for clients all across Secaucus and the surrounding area. We have an extensive collection of products that range from beautiful natural wood shades and blinds to window coverings made from composite materials like polycore and faux wood. Whether you're going for an elegant traditional Southern look or a bold modern style that makes a statement, we can help pick the right window treatment that is perfect for every room in our house. Call us today, and discover why we are Secaucus's premier shutter, shades, and window blinds company!
Choose From A Variety Of Shades For Your Home In Secaucus
One of the greatest benefits of shades from Bergen County Blinds is that you get a huge selection to choose from. Whether you're looking for honeycomb, cellular, roman, roller, or even pleated shades, you'll enjoy distinctive patterns, colors, and shapes that accent the whole room environment. We can craft shades for all types of window sizes, depths, and dimensions. You can also get really creative and design your shades to be any color or any dimension you wish. Whether you like traditional classic styles or are looking for a more contemporary vibe, you can find the ideal shades that rejuvenate your Secaucus home.
Our Secaucus Wood Blinds Will Give Your Home Extra Style
With a huge selection of styles, designs, stains, and materials, wood blinds are the perfect choice for your home or business. At Bergen County Blinds, we offer affordable high-quality wood blinds that accent any room and give it a distinctive look. With wood blinds, the options for both wood and stains are endless. You can choose from a wide variety of designs that include standard white to mahogany, cherry, and a great selection of stains to match. With all the choices available to you, you'll be able to find natural wood blinds to match your kitchen, dining room, bedroom, or living room. This provides the perfect finishing touch to all your home or business interior decor and furniture. We make it simple for you to get custom wood blinds that are the perfect color and dimension.
We are a comprehensive window covering company that provides full service for all our clients. Whether you need custom design and ordering, consultation, delivery, or installation, we can help you every step of the way. We are Secaucus's premier window treatment specialists, so when you need the best in wood blinds and more, give us a call today!
If you are looking for a professional Secaucus, NJ window blinds, shades & shutter company,
Reach Out To Bergen County Blinds