Experienced Window Covering Pros in Ridgefield Park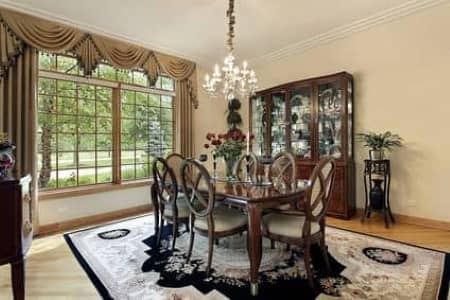 When you find yourself in need of new window coverings for your home in the Ridgefield Park, NJ, area, then you need to look to the local pros at Bergen County Blinds. We are an experienced window covering company that will strive to provide you with top-rated products and services to help you get the window coverings of your dreams.
No matter whether you are looking for something durable such as shutters or something all-around excellent such as blinds, you can be sure to find the products you need from our experienced pros. We make it our mission to carry only the best products, so no matter what kind of window covering you want, you get the best when you get it from us.
If you're ready to enjoy all the aesthetic and even practical benefits that top-quality new window coverings can provide for your Ridgefield Park home, then be sure to call Bergen County Blinds today. In no time, you can enjoy any of the following products and their great benefits.
Get Window Blinds for Your Ridgefield Park, NJ Home
Window blinds are an all-around great choice for your new window coverings. They're relatively low-cost compared to other, more elaborate options and they take up fairly little space, making them a great option if you live in a small home.
And finally, blinds come in a wide variety of stunning colors and designs. So, no matter what kind of look you're going for with your Ridgefield Park home, you can be sure to achieve it by opting for blinds. Call our team of window covering experts today to get beautiful, highly functional blinds today.
Top-Rated Window Shades from Our Experienced Team
For any parent, the most important quality to look for in their home is safety. After all, little children tend to tear about and play mindlessly, leaving them open for hurting themselves if the environment isn't made for safety. To ensure that your Ridgefield Park home is that much safer for your little ones, you should opt to get window shades.
Unlike many other window-covering options, window shades don't contain cords. Thus, as your little ones tear about near your window coverings, they won't run the risk of becoming entangled in anything. If you want your little ones to be as safe as can be, then you can't go wrong with window shutters.
Excellent Durability thanks to Window Shutters
If you're looking for the absolute best in light control, then your first and last choice should be none other than window shutters. Window shutters' slats can be maneuvered minutely, allowing you to let in as much or as little natural lighting as you'd want.
With this kind of light control, you can help to protect your interior furnishings from harmful UV rays. What's more, you can maintain the perfect look and ambiance for your Ridgefield Park home. So, if precision of light control is the top priority for you as you shop for new window coverings, then you can't go wrong with shutters.
If you are looking for a professional Ridgefield Park window blinds, shades & shutter company,
Reach Out To Bergen County Blinds