Bergen County Blinds: Plainfield's Premier In Window Blinds Services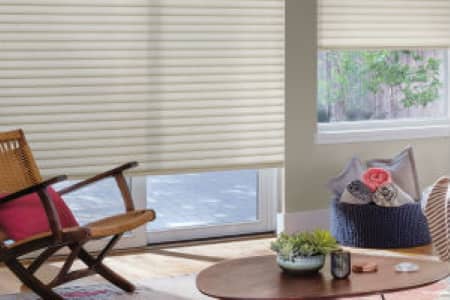 Bergen County Blinds has worked hard to secure and maintain the impressive reputation of being the best local resource in Plainfield for window blinds. It all begins when you take a moment to contact us for your free in-home consultation. From there, you'll be amazed by our wide selection of high-quality products and be dazzled by our exceptional customer service.
We're honored to have the experience to work with so many local homeowners, offering the finishing touches to complete their dream homes. Window treatments are one of the few features that are visible from both inside and outside the home. The decisions you make will truly affect both your interior design aesthetic and your exterior curb appeal.
Make the most of your Plainfield by letting us show you exciting options for window blinds, shades, and shutters. Find out more about what our skilled service can provide for you.
Top Local Plainfield Resource For Window Blinds & More
The smart way to make the best choices for your Plainfield home is to know the details about what makes quality window treatments. When it comes to window blinds, it's not about reducing costs by settling for ready-made products. Custom is the way to go, and by working with us, you can select from choices like:
Shutters
Roman Shades
Roller Shades
Wood Blinds
Faux Wood Blinds
It's not easy cutting down the selection to find the perfect style for your home. However, the good news is that you'll have our industry specialist team guide you through the process.
Shutter Company Professionals Servicing The Plainfield Area
If you think shutters may be your type of thing, you've certainly come to the right place. At Bergen County Blinds, shutters are most definitely in our area of expertise. And really, what's not to love about shutters? They really sell themselves with benefits like:
Superior window insulating and protecting capabilities
Low maintenance and infrequent repair needs
Ideal for better indoor air quality
Classic and timeless looks fit every design style
Increase your home's property value
Whether you already know that you want shutters or you need some professional guidance, we're here to assist you. No matter what type of window treatment you end up deciding on, you can be sure you'll love the final look and results. For service in Plainfield, contact us now to get started with window blinds, shades, or shutters for your home.
If you are looking for quality shutters, blinds, or shades in the Plainfield, NJ area,
Reach Out To Bergen County Blinds