Bergen County Blinds Is Passaic's Reliable Shutter Company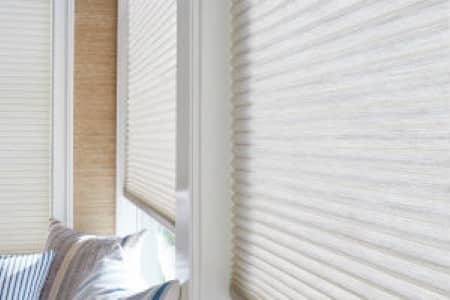 Installing new window treatments in your Passaic home is a wonderfully enjoyable and fantastically rewarding project. Choosing the right shutter company to work with can make all the difference! New shades, shutters, and blinds can completely transform the look and feel of your living spaces, and Bergen County Blinds is here to help you with this effort. Our locally owned and operated shutter company is proud to provide the highest quality window treatment services in the Passaic area. We carry a wide line of exceptional shutters, shades, and blinds in countless colors, patterns, shapes, and styles. With the help of our design experts, you will select the window treatments that you and your family like the most that also meet your needs. If you are looking for shutters, shades, or blinds for your Passaic home or business, call Bergen County Blinds today. Our polite and professional staff would be happy to take your call and to assist you in any way that we can. Our knowledgeable experts would be glad to answer any questions that you may have about our skills, products, and services. We can schedule your consultation today.
Why Choose Blinds For Your Passaic Home?
Are you thinking that blinds may be right for you and your Passaic home's needs? They are economical and ideal for creating a uniform look, which is why they are so common in large office buildings. Yet what you really need to consider is what tools to use to make decisions about your window treatments. Some of what you should be thinking about includes:
Amount of light and privacy control that you want. Not all window coverings offer as much control; some are just either opened or closed.
Cost and budget. You never want to simply choose the cheapest because you will end up regretting it. However, you need to pick an option that is budget-friendly.
If you would like to increase your energy efficiency, you should also think about choices that add insulation. Heavy curtains, shutters, and other window treatments are ideal for enhancing your temperature control abilities.
Visual impact. Of course, one of the main deciding factors should also be how it all looks together. Creating a stunning and cohesive look for your home should be one of your main objectives.
You may even want to make note of any features that your window coverings must have. For instance, if you know that you need curtains that blackout any light completely in order to sleep, this should be your main focus. Choose window treatments that work well with your style, budget, and lifestyle needs.
Endless Options For Window Treatments In Passaic
It's crucial that you are aware of all of the choices that you have available when it comes to window treatments. For instance, if you love the look and feel of wood installation in your home but think blinds make the room too dark, what about woven wood shades? Or if you love the look of wood blinds but they are a little out of your price range, why not consider faux wood blinds?
When you make the wise decision to partner with an expert shutter company like Bergen County Blinds in Passaic, you can feel confident knowing you are going to get exactly what you need. We can help you understand all of your options and make smart choices. We want you to be able to love, and not just live with, your window treatments for years to come.
If you are looking for a professional Passaic, NJ window blinds, shades & shutter company,
Reach Out To Bergen County Blinds