Your Top Window-Covering Company in North Arlington, NJ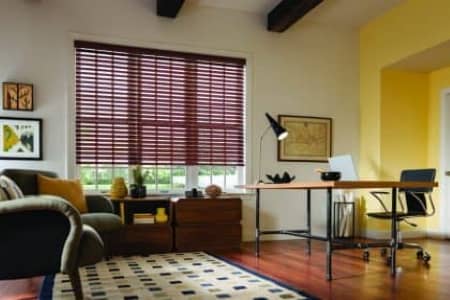 Over time, you might find yourself in need of new window coverings for your North Arlington home. And should that time come, you'll want to be sure you don't settle for anything less than top-quality when it comes to your new window coverings.
To be sure you get the best new window coverings for your home, be sure to get yours from the North Arlington window covering pros at Bergen County Blinds. We carry top-rated products and offer professional services that will outfit your home with the best coverings for your tastes and needs.
Whether you're in the market for window blinds, shades, or shutters, you can depend on our experienced team to provide the goods you need when you need them. Don't hesitate: Call us today to get these top-rated products for your North Arlington home.
Window Blinds for Your North Arlington Home
Blinds are an all-around great window-covering option because of their flexibility, ease of installation, and fairly affordable price range. On top of all of these great practical qualities, window blinds also come in a variety of stunning colors and designs, providing some great aesthetic benefits for your North Arlington home.
If you're looking for a window-covering option that can provide some great financial benefits for you, then you'll still find something to love in window blinds -- honeycomb blinds, specifically. This design adds extra insulation to your home, helping to reduce your heating and cooling costs.
Get Top-Quality Window Shades from Us
You may be looking for all of those great qualities in your window coverings, but if you have little ones in your North Arlington home, then there's another, much more important quality you should look for: safety. You should strive to find a window covering option that will help to keep your children as safe as can be in your home.
And for that purpose, you can't go wrong with window shades. Unlike blinds and many other kinds of window-covering options, window shades don't contain cords that could get wrapped around your playful little ones. With shades, your little ones can play all they like without risking that kind of injury to themselves or your window coverings.
Durable Window Shutters for Your North Arlington Home
Finally, you might also be on the lookout for another important quality with your new window coverings: durability. After all, if you're going to invest the time and money to outfit your North Arlington home with new window coverings, then you may as well be sure those coverings are bound to last for as long as possible.
You can enjoy the longest-lasting window coverings if you opt for shutters. Window shutters are durable (especially if you opt for wood shutters), and they are designed to be able to withstand daily wear and tear for years. If you want a window covering that will provide privacy and beauty for your North Arlington home for years to come, you can't go wrong with shutters.
If you are looking for a professional North Arlington window blinds, shades & shutter company,
Reach Out To Bergen County Blinds