Bergen County Blinds: New Providence's Top Choice In Window Blinds Services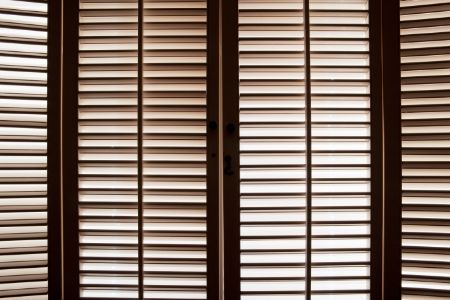 Why settle for less than superior service when choosing window blinds for your New Providence home? For homeowners looking for ready-made blinds, the experience is likely to be uninspiring and disappointing, at best. Selecting your window treatments should be an enjoyable experience but should also result in custom-outfitted blinds.
Bergen County Blinds is the local resource homeowners know to choose when they're weighing the pros and cons of the various types of window dressings, including blinds, shades, and shutters.
Your New Providence home deserves nothing but the best for the complete features that convert this from a house to your dream home. Your satisfaction is our guarantee, and we're convinced that you'll be a lifelong customer of ours.
Top Resource For Window Blinds Serving New Providence Customers
Let's talk about window blinds because they're still the most popular choice for window treatments among homeowners in New Providence and beyond. Window blind options have come so far, and it's easy to see from the materials, styles, and colors available why blinds still are a top choice.
However, our professional focus is on faux wood and wood blinds - the perfect addition to any home style. Between these two options, how does one make the decision on which way to go?
Cost - Faux wood is more cost-effective
Moisture-Resistance - Real wood isn't ideal for damp spaces
Value - Natural wood offers an efficient return on investment
Uniqueness - Each real wood slat is one-of-a-kind
Durability - Wood alternatives withstand better daily wear and tear
The best way to make a selection is to make sure it's an informed decision. When you contact us to schedule an appointment for your free consultation, let us know the type of window treatments you're dreaming of. We'll arrive prepared to discuss the pros and cons and provide you with a portfolio of our previous projects.
Top-Notch Residential Shutter Company In New Providence
Wouldn't it be wonderful if choosing your window coverings was based on nothing more than their appearance? Of course, looks do matter, but there are some other vital details to factor into this situation before coming up with the final solution - your shades, shutters, or blinds.
Shutters are highly chosen and approved by many local Providence homeowners, and here are some of the most common reasons why:
Durable
Easy to Clean
Insulating
Sturdy
Easily Adjustable
The benefits cited by users of shutters are that they're perfect for privacy and light control, make the home more energy-efficient, and will stand the test of time.
Now is the right time to contact Bergen County Blinds and decide on window blinds or other options for your New Providence home.
If you are looking for quality shutters, blinds, or shades in the New Providence, NJ area,
Reach Out To Bergen County Blinds