Nanuet's Experienced Window Treatment Company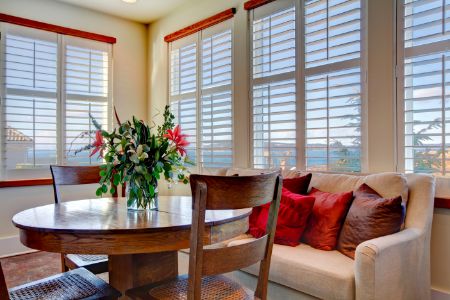 When you need new window covering products for your Nanuet area home, you need to look to none other than Bergen County Blinds. We can help you find the right window treatments for your home thanks to the many great products we offer:
Blinds
Shades
Shutters
And more!
Don't settle for less than the best when it comes to your window treatment needs. Instead, be sure to call our Nanuet window-covering company, and you can be sure to enjoy nothing but the best. Call us today if you're in the market for any of the quality products or services we offer.
Quality Honeycomb Shades in Nanuet
Are you looking for ways to lower your monthly expenses? If you aren't, you should be. After all, owning a home is a costly endeavor, and to make that endeavor as smooth as can be, you need to make sure your living expenses are as low and manageable as they can be.
A great step in this direction is to get honeycomb shades for your Nanuet home. This window covering provides extra insulation for your home, and this extra insulation will help to lower your heating and cooling costs, making it an ideal investment for any homeowner.
Add Beauty to Your Home with Our Shades Products
At the end of the day, you surely won't want a home that's strictly functional. After all, you're likely to spend the great majority of your downtime in your home, so you'll want to focus on aesthetics so that you can enjoy returning to a beautiful home every day.
When it comes to sheer aesthetics, few window covering options can hold a candle to shades. Shades are available in many colors and styles, and by opting for this window-covering option, you can best complement the overall look of your Nanuet home.
If you are looking for a professional Nanuet window blinds, shades & shutter company,
Reach Out To Bergen County Blinds