Quality Window Treatments in Montebello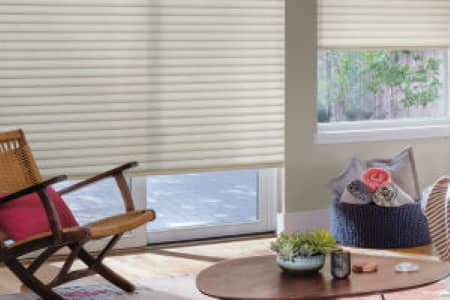 For the highest-quality window treatments in the Montebello area, you need to come to none other than Bergen County Blinds. We can help you find the coverings that are best for your tastes and needs thanks to the many great products we offer:
Shades
Shutters
And more!
If you want to get the best window-covering products for your home, then you need to come to our Montebello window treatment company. We have the experience and the dedication to quality needed to provide the best products and services for your needs.
Enjoy the Money-Savings That Honeycomb Shades Provide
Owning a home is no cheap endeavor. Month after month, you'll find yourself dealing with all manners of expenses, and you'll surely find yourself looking for any possible way to lower those expenses to any degree possible. Fortunately for you, there is an answer to this problem, and that answer is honeycomb shades.
While honeycomb shades may not be able to put a dent in all of your monthly expenses, it will be able to significantly lower one of your greatest expenses: your energy costs. By providing extra insulation for your Montebello home, honeycomb shades will help your heating and cooling work more efficiently, allowing you to enjoy reduced energy costs.
Keep Your Montebello Home Looking Great with Our Shades
Maybe you're not too concerned with money as you shop around for your new window coverings, so the above-mentioned benefit is nothing too compelling to you. However, there is one quality that you surely have in mind for your window coverings, and that quality is beauty.
If that's so, then you may want to consider getting shades for your Montebello home. Coming in many stunning designs, patterns, and colors, shades will accent any home's décor while also helping to complement any design choices you may have made.
If you are looking for a professional Montebello window blinds, shades & shutter company,
Reach Out To Bergen County Blinds