An Experienced Window Covering Company in Lyndhurst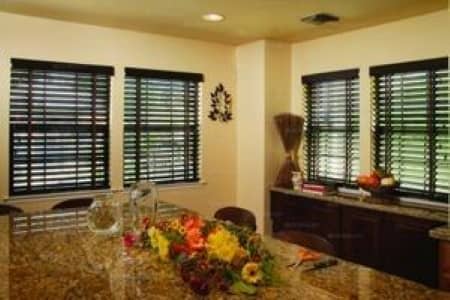 When you need quality new window coverings, you need to look to the Lyndhurst window blind company, Bergen County Blinds. An experienced company staffed with a dependable team, we can provide quality window-covering products of all kinds:
Blinds
Shades
Shutters
Treatments
The quality of your window coverings can have a significant effect on the overall quality and look of your home, so you don't need to settle for any less than the best when it comes to them. Fortunately, you can be sure you're getting nothing but the best if you come to us for your window-covering needs.
You can also come to us if you're looking to get motorization installed in your Lyndhurst home. This installation will allow you to operate your shades with the touch of a button, making it a great investment for anyone who might have limited mobility or similar issues.
Get Beautiful Shutters for Your Lyndhurst Home
Your window coverings can be more than just an installation for providing privacy and light control. They can also work to make your Lyndhurst home look its best. After all, many window-covering options are quite stunning, and their beauty makes your home look as beautiful as ever.
If you're in the market for a stunning option, you can't go wrong with window shutters. Shutters come in a wide variety of beautiful designs, colors, and sizes, so with this window-covering option, you are sure to find some that will help make your home look its very best.
Honeycomb Shades to Lower Your Energy Bills
While it's important to consider aesthetics when shopping for new window coverings, you can't overlook the practical benefits that they can offer. In terms of practicality, one of your best choices in window coverings is honeycomb shades.
After all, honeycomb shades help by managing one of your greatest monthly expenses: your electric bill. It does so by providing extra insulation, which allows your heating and cooling to work more efficiently than ever. In this way, honeycomb shades will prove to be one of your best practical window-covering options.
Add Convenience to Your Life with Motorization
The things that your window-covering installations can offer don't stop at just appearances and money-saving. They can even offer added convenience in your life. Case in point: window motorization. This installation will make your life all the more convenient by allowing you to operate your shades with the touch of a button.
This feature makes motorization a great installation for those who have limited mobility. What's more, motorization can also give your home's resale value a nice boost, making it a great investment for your Lyndhurst home.
If you are looking for a professional Lyndhurst, NJ window blinds, shades & shutter company,
Reach Out To Bergen County Blinds