High-Quality Blinds, Shades & Shutters Livingston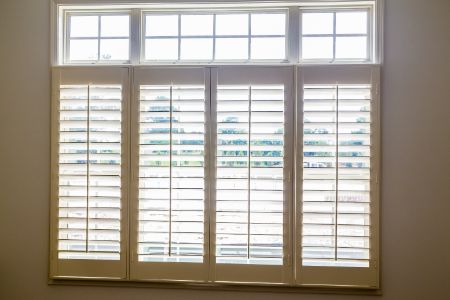 Bergen County Blinds is considered an industry leader in Livingston for window treatments. We're a blinds company that delivers on our promise of uncompromised excellence. Your window shades, blinds, and shutters impact the indoor design aesthetics and the outdoor curb appeal, and we want to help you choose wisely.
While window treatment styles can fall out of fashion, we hope to help you make good decisions so you'll be able to love and live with yours, for years to come. The quality will most certainly withstand the tests of time.
Your satisfaction with a job well done isn't negotiable; we aren't happy with the completion of the job until you are. We assure you that you'll be amazed by the beauty, quality, and durability of our window dressings for your Livingston home.
How To Choose Window Treatments For Your Livingston Home
Some homeowners already know precisely what they want when it comes to window dressings for their Livingston home. Some want one unified style for every room, while others prefer that each space have its own unique style. And some of our customers come to us with no idea what they want, except for attractive and durable treatments.
To help choose between window shutters, blinds, or shades, consider:
Cellular Shades - Also called honeycomb shades, they're energy-efficient by design and still elegant.
Real Wood Blinds - Each slat of a wood blind is one-of-a-kind, and that means beauty as well as an increase in the value of your home.
Plantation Shutters - Plantation shutters are known for their dramatic oversized profile and will work beautifully in your home.
Vertical Blinds - When horizontal blinds won't work for large windows and sliding glass doors, vertical blinds are perfect.
Custom Window Treatments - Unique size and shape windows still need dressings, and ours will fit to perfection.
We'll review the pros and cons of each type and make sure you get the window dressings that will work best for your requirements.
Motorized Blinds For Safety & Convenience In Livingston
It's time to take a good look at the list of advantages and disadvantages of motorized blinds. One thing you'll notice right away is that there aren't any disadvantages! Above all else, having window treatments without cords makes your home safer, especially for children and pets. That alone is the best reason to make the transition. However, you'll also appreciate the clean, sleek, and modern appearance and the improved energy efficiency. Plus, you'll be more likely to put your blinds or shades to use when they're so much easier to use.
Call us now and find out for yourself how we're a top window blind company in Livingston.
If you are looking for a professional Livingston window blinds, shades & shutter company,
Reach Out To Bergen County Blinds