Bergen County Blinds: Kearny's Window Covering Specialists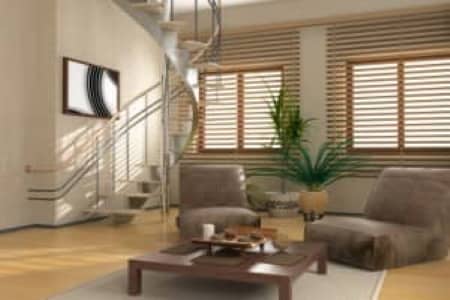 Welcome to Bergen County Blinds, Kearny's trusted, comprehensive shutter company. We carry a great selection of stylish shutters, shades, and blinds, as well as measurement and installation services for homeowners all throughout Kearny. We offer a fresh new spin on window coverings by creating modern, revolutionary products that you will absolutely love. We are a customer-driven company that strives to satisfy everyone we serve.
Whether you choose blinds, shades, or window shutters for your home in Kearny, you and your family will experience total privacy with our full window coverings. An open window creates vulnerability to the outside. Shutters, shades, and blinds provide safety and security, allowing you to move freely around your home without fear of invasion. When you're ready to experience this and other benefits of installing high-quality window coverings in your home, call Bergen County Blinds in Kearny.
We Provide Kearny With Real & Faux Wood Shutters
Unlike shutters composed of faux wood, natural wood shutters have a greater visual appeal due to the natural texture and grain of the wood; this generally makes them a heavier and more expensive option. But environmental conditions affect real wood, which should be a strong consideration when you go to purchase shutters. Real wood shutters are more susceptible to cracking, sagging, and discoloration from the sun.
This is why we would also offer faux wood plantation shutters for bathrooms or other rooms with high levels of moisture content. We also wouldn't recommend real wood shutters for windows that will be in constant direct sunlight and high heat, as this could also cause warping and discoloration. If the shutters will be exposed to these kinds of elements, we recommend faux wood or composite shutters. With that in mind, real wood shutters last for many years in ideal conditions!
Motorized Window Blinds Make Life Easier In Your Kearny Home
Motorized blinds powered by Bergen County Blinds in Kearny offer an innovative solution for natural light control at the touch of a button. Whether you're hosting a dinner party, reading by the window, or simply relaxing on your couch, with motorized blinds you can remotely adjust the right light to suit your needs without the hassle of repeatedly returning to your window. Contact us today to see all the exciting features available to you with motorized blinds! We can help you custom design your blinds, give you fast delivery, and efficient installation.
If you are looking for a professional Kearny window blinds, shades & shutter company,
Reach Out To Bergen County Blinds