Your Haworth Window Covering Experts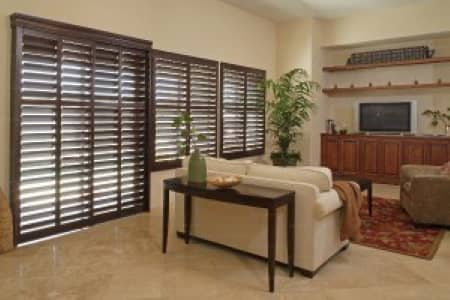 No home would be complete without window coverings, but this installation's necessity is no reason to settle for just any coverings for your Haworth home. Rather, you should look for the best-quality products you can find. For that, look to the area's
experienced window blind company
, Bergen County Blinds, and you can enjoy the many great products we offer:
Shades
Shutters
Blinds
And more!
Quality is our first and foremost concern in all we do. We offer only high-quality products, high-quality work, and high-quality customer satisfaction. Whether you're looking to add stunning shutters, money-saving shades, or any other window covering to your home, you can depend on us to get you the best around.
We can also get you the best around if you're looking to get motorization for your Haworth home. Motorization is a great installation if you or another member of your household has mobility issues, as it allows you to operate your window coverings with the touch of a button. Whatever window product you're in the market for, you can count on us for the best there is.
Save Money with Honeycomb Shades
Owning a home is not for the faint of money. Home ownership will beset you with all manners of expenses on a nonstop monthly basis: utilities, mortgages, repair work, and all else. You may feel helpless to stop these expenses, which in a way, you are – but only if you consider stopping the bills entirely to be your only form of help.
If, on the other hand, you're looking to only lower some of these bills, you have some help, and that help is honeycomb shades. Honeycomb shades provide extra insulation for your Haworth home, making them a great investment for helping to manage your finances.
Durable Plantation Shutters in Haworth
Maybe you're not too worried about your monthly expenses. Maybe, instead, you're focused more on simply outfitting your home with durable installations that you'll get more than your money's worth out of. Should that be the case for you, then you can't go wrong by looking into plantation shutters.
Well-made using high-quality materials, plantation shutters will be sure to give you many years of use. Of course, this window covering option is more than just functional. It is also beautiful and available in many beautiful colors, patterns, and designs, allowing you to get an option that works best for the look of your home.
Add Ease to Your Life with Window Motorization
Do you or another member of your home have limited mobility? If so, then you may find certain day-to-day tasks to be something of a chore to handle. So, you'll surely want to find ways to add ease to your home life. In that endeavor, you may find motorization to be a great investment.
Motorization will allow you to operate your window shades with just the touch of a button. This installation will, then, let you allow as much or as little natural lighting into your home as you need, making your life that much more comfortable and easy.
If you are looking for a professional Haworth, NJ window blinds, shades & shutter company,
Reach Out To Bergen County Blinds