Premier Garwood Window Blinds, Shades & Shutter Company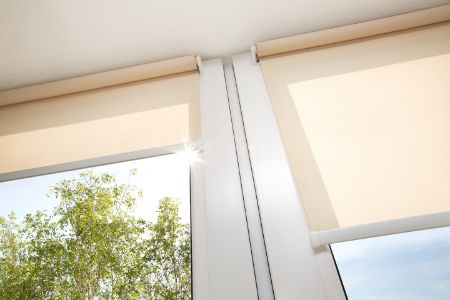 When it comes to high-quality window treatments, such as blinds, shades, and shutters here in the Garwood area, homeowners know the trusted name in the quality you need to know is Bergen County Blinds. As the premier shutter company serving the Garwood area, we offer an extensive range of high-quality window treatment options to fit just about any design or functional need you might have for your home.
Are you looking for a professional Garwood shutter company you can rely on to help you find the perfect new window blinds, shades or shutters to create the kind of dream vision you've always wanted for your home? If so, give our team of skilled professionals a call today and let us show you the kind of quality results that have helped make us the most trusted name in window treatment products the area has to offer.
Here at Bergen County Blinds, we know that every homeowner has different styles when it comes to their window treatment preferences. This is precisely why we provide such a diverse range of high-quality options from some of the most trusted manufacturers in the industry. Whether you're looking for new plantation shutters, wood blinds, Roman shades, or cellular shades, our team of skilled Garwood professionals can provide you with the assistance you need to find the perfect option for your home.
If you have any questions about our full line of leading quality window treatment products, or if you would like to schedule an appointment for your in-home design consultation, give us a call today. Our team of experts are always ready for customer service and would be happy to assist you.
Exceptional Woven Wood Shades in Garwood
If you're one of the many Garwood homeowners out there who enjoys allowing a bit of natural light into your home but don't necessarily enjoy the glare and heat that comes with it, woven wood shades can be a wonderful solution. Woven wood shades are made up of natural wood fibers, giving you that same warm aesthetic you would receive from other natural wood window treatments. They allow you to filter the light coming through your windows instead of blocking it out entirely, giving you that warm glow you prefer without the heat and glare.
If you are looking for quality shutters, blinds, or shades in the Garwood, NJ area,
Reach Out To Bergen County Blinds