Dependable Window Treatment Pros in Fairview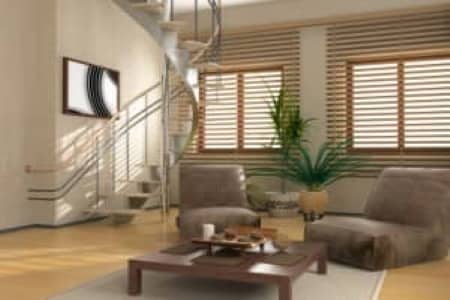 Your choice in window coverings can go a long way toward making or breaking the overall look and functionality of your Fairview home. To ensure that your home functions its best, be sure to call our experienced window treatment company for any kind of covering you need:
Our products are of the highest quality, and our workmanship is second to none. We strive to provide the best work so that you can enjoy beautiful, high-quality window coverings for years to come. Whether you're in the market for wood blinds, cellular shades, or any other window covering, you need to come to us for the best possible work.
That quality of work extends to other installations related to your window coverings. For instance, we also offer window covering motorization that will add ease to your life. No matter what kind of window coverings installations you're in the market for, you can count on our Fairview experts to provide the best work and results!
Get Quality Wood Blinds from Our Fairview Experts
When shopping for new window coverings, you need to keep two important qualities in mind: beauty and durability. After all, your window coverings can go a long way toward making your home look beautiful, and since they're such a necessary installation, you'll want them to last for many years to come.
For the best in beauty and durability, you can hardly do better than wood blinds. Wood comes in a variety of stunning natural colors and patterns, making it a great installation. On top of that, wood blinds are made of durable materials, and they are guaranteed to last for many years to come.
Save Money with Insulating Cellular Shades
While beauty and durability are certainly important qualities for you to expect from your window coverings, they are not the only one you should look for. After all, you should also shop for something that will provide some financial benefits. With that quality in mind, you'll find plenty to love in cellular shades!
Cellular shades provide a great financial benefit for your Fairview home thanks to the extra insulation they provide for it. This extra insulation will help to lower your heating and cooling costs, paying off every month for years and years to come.
Motorization: A Great Installation If You Have Limited Mobility
Many folks out there suffer from limited mobility. If you deal with mobility issues, then you may find yourself frustrated at the difficulty that many everyday tasks present. Fortunately, there are installations you can get for your Fairview home to make your life that much easier.
One such installation is window-covering motorization. This installation will allow you to open and close your window coverings with just the push of a button. If you struggle to open and close your window coverings, motorization will prove to be a great way to add ease back to your life.
If you are looking for a professional Fairview, NJ window blinds, shades & shutter company,
Reach Out To Bergen County Blinds