Are You Looking for the Right Dover Shutter Company?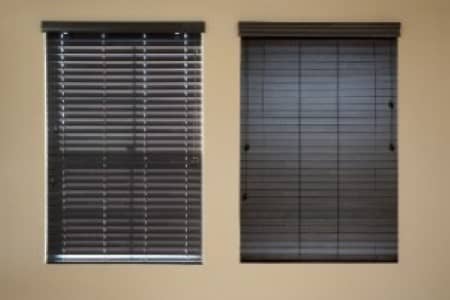 Choosing the right window treatment in Dover is based on a number of factors, including personal style, preference, looks, functionality, and affordability. However, we know there is definitely more to it than that. Many people end up realizing that a window shutter service is the ideal choice, and for a number of great reasons in Dover.
For instance, shutters are durable, especially polycore which is made of a solid synthetic with a co-extruded aluminum core. They provide the maximum in light and privacy control and work successfully with any style of attractive interior design. If you think this might be the window dressing for you, contact Bergen County Blinds today to schedule your free estimate.
Absolute Expert Window Blind Service in the Dover Area
Of course, for some consumers, window blinds are the best match for their individual styles. While we offer a wide range of materials, colors, and styles for Dover locals, the two most popular seems to always be wood and faux wood. So if you are indecisive between these two, how will you choose?
Real wood costs more upfront but delivers a much higher ROI, or return on investment.
Faux wood is more cost-effective, but won't increase the value of your property by very much.
Both look truly stunning, but only real wood delivers the one-of-a-kind wood grain that cannot be replicated.
On the other hand, imitation wood works in areas where real wood does not fare as well, such as humid bathrooms or kitchens.
The bottom line is, which style do you prefer the best?
We Know Window Shades and You Can Count on Us
Do You Have a Dover home in need of window shades? Then you can put your trust in us to take care of that for you. The beautiful area of Dover is rich in history and charm. We can help you select the quality window treatments to match any stylish ambiance, maybe you want your shades to be traditional, classic, modern, or bold. Whatever the dream look is that you are going for, we can make it happen for you.
If you are looking for quality shutters, blinds, or shades in the Dover, NJ area,
Reach Out To Bergen County Blinds