Your Expert Choice for a Denville Township Shutter Company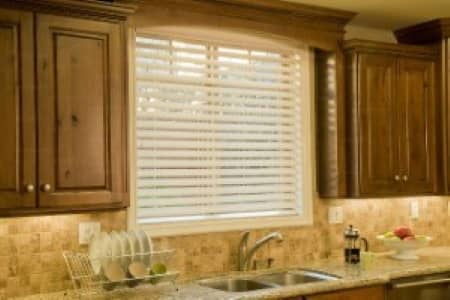 If you have made the choice that shutters are the right choice for your Denville Township home or business, you want to be sure that your next choice is the right window treatment company. For the best in all-around service and results, the name to trust is Bergen County Blinds. It all begins with the free estimate and concludes with your sufficient satisfaction after our expert installation.
We even provide important advice and guidance for choosing the appropriate shutters for your décor. If you settle for anything less, then you are merely working with a pushy window blind salesperson trying to sell overstock. Quality should always matter, and you deserve nothing but the best for your window coverings in Denville Township.
Did You Find the Right Window Blind Pros in the Denville Township Area?
Window blinds have always been a favorite to our customers and will continue to remain a best seller. If nothing else, they are an affordable window treatment, and this is why they are frequently used in spaces that require multiple window coverings, like larger Denville Township office buildings. Other reasons for choosing blinds include:
Second, only to shutters, blinds offer versatility in control for privacy and the amount of light you prefer to let in.
Blinds come in a variety of materials and colors, so you can efficiently customize your selections.
They are relatively easy to maintain with a quick dust or damp cloth wipe-down works well between more extensive cleanings.
Quality is Always the Key with Window Shades in Denville Township
In this township of Denville Township, you can find many fun things to do here, and they have been a treat in life. Above all else, meeting the local customers while taking care of their service needs has been the best part for us. We have had the honor of offering our experience to provide window shades for so many local customers. Our team is looking forward to having the opportunity to partner with you and provide you with top-quality results.
If you are looking for quality shutters, blinds, or shades in the Denville Township, NJ area,
Reach Out To Bergen County Blinds