Your Choice for Clark Shutter & Window Blind Experts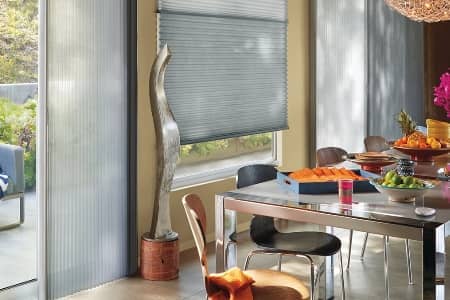 When you are in need of a window treatment professional to work with for your Clark home, you want that confidence that you are hiring the best. There is no reason to settle for less than the best when it comes to any aspect of your home. For this reason, smart Clark homeowners know that the name to call on is Bergen County Blinds.
With over 35 years in the industry, we possess the know-how for providing superior results. We take this line of work seriously and it shows in the workmanship we leave behind for every customer, every time. No two homes are alike so we have to work hard to help our Clark clients make just the right choices.
Clark Shutter Service You Can Rely On
Not sure which window covering is right for you? Then you have come to the right place because your skillful experts can offer you the advice you need to make the best choices. In many cases, the answer is shutters.
This is a classic look that translates well no matter what style you are going for. Don't just take our word for it, let us show you some of our previous work as an example. Our professional goal is all about offering customer service satisfaction.
Our Trustworthy Service Team for Clark Blinds
Another option that you may be considering would be window blinds. They are also a classic look, suitable for your Clark home or business. Plus, there are several different kinds to choose from such as:
Horizontal Blinds – Horizontal blinds are known for being durable, as well as easier to repair if something should go wrong.
Mini Blinds – Mini Blinds are often referred to as providing maximum light control and privacy with modern textures and colors.

Wood Blinds – Opting for wood blinds goes without the need for explanation – they are stunning, classic, and have a decent return on investment.
Faux Wood Blinds – Maybe you love the look of wood but not the price tag that comes with it. In that case, faux wood will be the ideal choice.
Exceptional Window Treatment Specialists in Clark
Your home and style are individually unique. So the last thing that you need is to work with an unreliable pro that offers a one-size-fits-all approach to your window treatments such as shutters, shades, and blinds in Clark. The smart thing to do is work with our experts here at Bergen County Blinds for true industry specialists.
Get the individual care you need with amazing results. Not to mention, you get all of this stunning, quality workmanship for a more affordable price.
If you are looking for quality shutters, blinds, or shades in the Clark, NJ area,
Reach Out To Bergen County Blinds