Your Shades Experts in Chatham Borough, NJ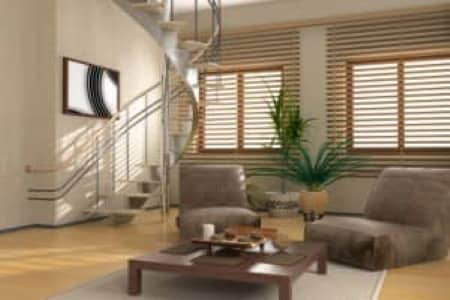 Bergen County Blinds is proud to be known as the leader when it comes to a local Chatham Borough blinds company. It's easy to be among the best when you have a genuine love for the industry as well as a knack for customer service. Your satisfaction is our primary concern.
Window shades, shutters, or blinds, commonly referred to as treatments, aren't just about light control and privacy. Making decisions about your window coverings is more about putting the final details in place for your home sweet home.
What better time than right now is there to begin looking at your options and making choices for your custom window blinds, shades, and shutters? In Chatham Borough, call us today at 201 – 300 – 7965, and let's begin the fun and rewarding process of improving your home one window at a time.
Top-Notch Vertical Blinds Resource In Chatham Borough
You'll love the look of vertical blinds for your Chatham Borough home, and that's not all. Any industry expert will tell you that vertical blinds have plenty of benefits that make them a popular choice for homeowners in the right situation. Not all of your windows may be ideal for vertical blinds, but bigger windows and sliding glass doors are usually perfect.
Low Maintenance - Your blinds will be fairly easy to clean and maintain, which is perfect for homeowners who want to reduce dust buildup.
Less Repairs - If you have a problem with your vertical blinds, they will probably be easy and inexpensive to care for.
Replaceable Louvers - If the situation calls for it, you can replace individual louvers instead of the entire set of blinds.
Homeowners In Chatham Borough Can't Rave Enough About Motorization
If you haven't already made the transition to motorization for your window blinds, you're way behind the times. We encourage you to give careful consideration to the benefits you can enjoy from being able to control your window treatments with the touch of a button.
Just adding shades, shutters, or blinds to your home isn't enough - being able to use them is the point! Too many homeowners complain they just don't open, close, or adjust their window treatments very often when they have to do it manually. We look forward to getting you the service you need from a Chatham Borough blinds company, so call today!
If you are looking for a professional Chatham Borough window blinds, shades & shutter company,
Reach Out To Bergen County Blinds