Your Boonton Township Shutter & Window Blind Company Pros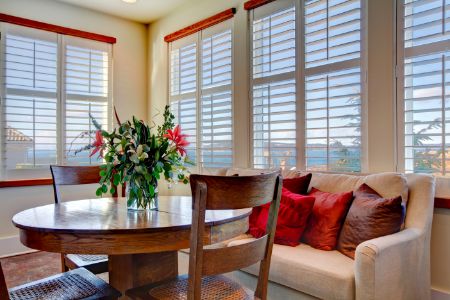 Even inside a "cookie cutter" home the style and look are unique which should be reflected in the window treatments you choose. This is not the type of project that you should take care of on your own, you need to work with a reliable industry expert to get the job done. Savvy Boonton Township homeowners in this area know that the name to rely on is Bergen County Blinds.
We have more than 35 years of experience in this field and know what it takes to provide our customers with this type of work. We are able to help you continue to express your unique style through even the window coverings you choose. Don't settle for less than the best when it comes to products, workmanship, or customer care in Boonton Township, NJ.
Boonton Township Shutters
We are passionate about every aspect of the business, including educating our customers about the variety of options they have available. One of the more commonly preferred window treatments around is the shutter. Here is some of what makes them so popular:
This is the best way to have the most amount of flexibility and control over lighting amount and direction.
The high-quality shutters that we offer are also ideal for adding another layer of insulation. This cuts utility bills and makes your home more eco-friendly.
While the look is classic, it pairs well with just about any interior design taste.
Want something bolder and more dramatic for your Boonton Township home or office? Opt for plantation shutters with their oversized slats.
Boonton Township Blinds
Maybe blinds are more your thing. You still get slats but in a more sleek and streamlined look. Plus you can choose from a variety of materials such as wood, faux wood, and vinyl.
If you don't love having cords around that could be a hazard to small children and pets, consider upgrading to motorization. The bottom line is that we will work with you to help you make a perfect choice. We want you to be able to live with, and love, the treatments you end up with.
Window Treatment Specialists in Boonton Township
The bottom line is that quality should always matter when it comes to your Boonton Township window treatments. For this reason, you should work with a team that can promise to deliver. Bergen County Blinds is the company that you can rely on in order to reach your goals.
The choices that you make will impact your interior design and your exterior curb appeal so select carefully. Call us today and let us set up a time for your consultation of shutter or blind installation for your Boonton Township home or office.
If you are looking for quality shutters, blinds, or shades in the Boonton Township, NJ area,
Reach Out To Bergen County Blinds