Bloomfield Window Covering Experts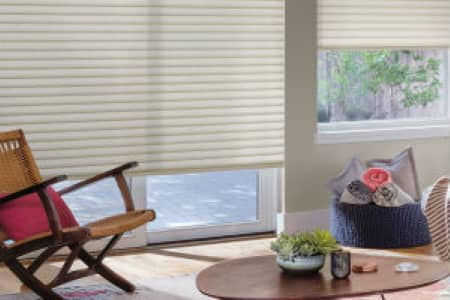 Discover Bergen County Blinds, your choice for a Bloomfield's comprehensive window treatment company. We carry a great selection of stylish shutters, shades, and blinds as well as installation services for both home and business owners all throughout Bloomfield. We offer a fresh new spin on window treatment by creating modern revolutionary products that you will absolutely love. We are a customer-driven company that strives to satisfy all of our customers.
In-Home Consultation Service in Bloomfield
We offer a unique consultation service in which we visit homes and businesses throughout Bloomfield. This saves you a trip to the store and the hassle of waiting in line. We meet at a time that is good for you and come to your home. With our convenient in-home consultation, we can demonstrate samples of our products, so that you can envision how these amazing products will actually look in your room's actual environment. This eliminates any guesswork and ensures your total satisfaction before we ever install the shades.
Wide Selection of Shades in Bloomfield
Visit our showroom today and discover our large selection of stylish window shades from Bloomfield's most dependable source for window treatment. You'll love our huge selection of in-store and custom shades for any room in your home or office. Regardless of your personal taste, there is something for you at Bergen County Blinds.
Try Faux Wood Blinds in Bloomfield
Faux Wood Blinds are easily one of the most popular blinds in our entire selection. They are very affordable and have lasting appeal, and match most room designs. They are sturdy, simple to use, and can be installed quickly. We install faux wood blinds that will enhance the look and feel of any room in your homes such as your kitchen, bathroom, living room, or bedroom.
Exceptional Bloomfield Cellular Blinds
Cellular blinds are among the most versatile of the window treatment that we offer in Bloomfield. Also known as pleated and honeycomb shades, they filter various degrees of sunlight with convenient cordless options, making them ideal for children and pets.
These window coverings are uniquely designed with small honeycomb-shaped pockets or cells which function to block air from entering or escaping your home. The solid cellular fabric contains an insulating layer that maintains your room's ideal temperature. Their durability gives them the benefit of being virtually maintenance-free!
Discover Motorized Blinds in Bloomfield
Motorized blinds powered by Bergen County Blinds offer an innovative solution for the natural light control at the touch of a button. Whether you're hosting a dinner party, reading by the window, or simply relaxing on your couch, with motorized blinds you can remotely adjust the right light to suit your needs without the hassle of repeatedly returning to your window. Contact us today to see all the exciting features available to you with motorized blinds! We can help you custom design your blinds, and give you fast delivery, and efficient installation. You'll enjoy your new blinds!
If you are looking for quality shutters, blinds, or shades in the Bloomfield, NJ area,
Reach Out To Bergen County Blinds