Blauvelt's Top-Rated Window Covering Company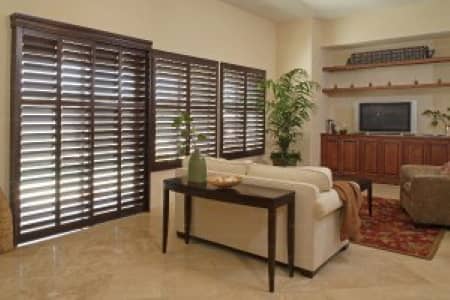 When you need new window coverings for your Blauvelt home, you need to call the pros at Bergen County Blinds. We can provide the window coverings that you need thanks to the impressive stock of products we carry:
Shades
Shutters
Blinds
Treatments
Don't settle for second best when it comes to your window covering needs. Instead, you need to call our Blauvelt window covering company. We offer top-quality products and services that will help you enjoy all of the benefits that quality window coverings can offer.
Honeycomb Shades to Lower Your Energy Costs
Did you know your window coverings can do more than simply make your Blauvelt home look great? They can also provide some great practical benefits – benefits that go well beyond simple light control and privacy! For instance, they can also help to lower your heating and cooling costs.
To do that, simply opt for honeycomb shades. Honeycomb shades provide additional insulation for your home, and this added insulation will help to lower your energy costs. For the highest-quality honeycomb shades in the area, give our expert team a call.
Stunning Shades for Your Blauvelt Home
Of course, that doesn't mean that you should shop for window coverings with only functionality in mind. You should also focus on appearances. After all, your window coverings can be as much a decoration as anything else, and you need to take advantage of this quality.
A great option if you're shopping with appearances in mind is shades. Shades come in an assortment of stunning colors, patterns, designs, and sizes. So, with this window covering option, you can complement the design and look of any room in your Blauvelt home, guaranteed.
If you are looking for a professional Blauvelt window blinds, shades & shutter company,
Reach Out To Bergen County Blinds