Newfoundland Chooses Bergen County Blinds For Their Window Treatment Needs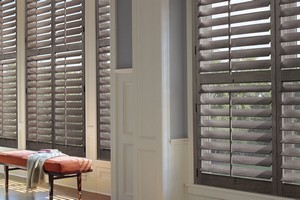 Looking for a professional shutter company to work with for your needs in Newfoundland? Then you've come to the right place! Locals here know the name to trust for high-quality window coverings alongside unparalleled customer service is Bergen County Blinds. Since 2012, our name has become synonymous with knowledgeable and courteous window blind experts and that is something we're proud of. Yet we have earned the flawless reputation that we have simply by doing what we, or any window treatment company, should be doing – providing superior work and results. This includes going above and beyond when it comes to the work we do for each and every one of our clients.
We provide the best in pricing, starting with our free in-home consultations. As a full-service shutter company, we offer a wide variety of options and alternatives so that you never have to settle for less than the best when it comes to creating the look that you want for your home. Why repaint or remodel when you can transform the look of your home with our window covering options? Your shutters or blinds are something that will impact the look of both the interior and exterior of your home, which is why it's important to work with the pros like us.
We're The Shutter Company To Rely On In Newfoundland
Unless you work in this field, it is not uncommon to get blinds, shutters, and shades confused for each other. This is why it is essential to work with an industry professional who can help you understand your options and make it a point to help you make the best choices possible. We work with each client in order to get the best-looking results for the most budget-friendly results. You don't have to do it alone, settle for less, or end up going over budget.
Get in touch with Bergen County Blinds today so that we can review with you the options that you have and help make sure that you understand the pros and cons of each. Let us help put the finishing touches on your dream home so you can take it from ordinary to extraordinary. Make each room really add to the overall cohesiveness of your home by working with our pros.
Save Money And Get More WIth Faux Wood Blinds
For many homeowners, faux wood blinds are the ideal choice for their residential window treatments. There are plenty of reasons why this is a perfectly acceptable alternative to real wood blinds, and by working with our experts here at Bergen County Blinds, you can feel good knowing that you will get the information that you need to make a good decision. We take this line of work seriously and it shows in the high-quality results that we get for every client that we work with.
The main reason that Newfoundland homeowners opt for this over real wood blinds is that faux wood is more cost-effective. If you want to stretch your window covering budget dollars that much further, then this is the way to go! Get every window in your house taken care of for less money by opting for faux wood blinds. Give us a call today and let us meet with you for a free in-home consultation in order to show you the options that you have and provide you with the information that you need to make the best choices.