Top-Rated Tuxedo Park Window-Covering Products and Services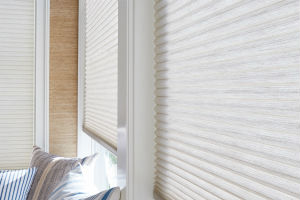 To keep your Tuxedo Park home looking its best, you need to get quality window coverings for it, and for the highest-quality window coverings, call Bergen County Blinds. By coming to us, you can enjoy the best window-covering products, no matter what type you're in the market for:
Shutters
Shades
Draperies
And more!
Of course, your window coverings should do more than make your home look great: They should also provide some great practical benefits. So, be sure to ask us about products such as our honeycomb shades, which will lower your energy costs. Call our Tuxedo Park window shade company today, and in no time, you'll enjoy all the great benefits that our products offer.
Enjoy Our Durable Window Shutters
Because they are such a necessary installation and because you'll use them every single day, your window coverings need to be durable. That way, they'll be able to stand strong in the face of daily use and wear.
If you're shopping around for a window-covering option that will withstand the test of time, you need to look into shutters. Shutters are made from high-quality materials, and that quality of material combined with their durable design will allow you to enjoy quality window coverings in your Tuxedo Park home for years to come.
Reduce Your Energy Costs with Honeycomb Shades
Yes, your window coverings should be beautiful, and yes, they should be durable. However, those aren't the only qualities you should look for in this installation. For instance, you should also keep an eye out for options that will help reduce your living expenses.
Such a quality may sound a bit absurd when talking about your window coverings, but rest assured that it is entirely achievable. To enjoy this financial benefit, you need to look into honeycomb shades for your Tuxedo Park home. By providing additional insulation, honeycomb shades will lower your monthly energy costs by a significant margin.
If you are looking for a professional Tuxedo Park window blinds, shades & shutter company, please call 201 – 300 – 7965 or complete our