Choose Bergen County Blinds As Your Shutter Company In West Milford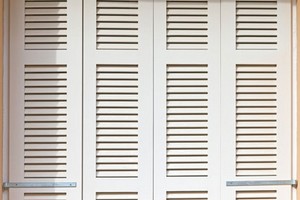 Since 2012, Bergen County Blinds has been the local leading service provider for window blinds in West Milford. When you work with us, you'll quickly see how seriously we take this line of work and how we have gained our reputation. Our focus is on delivering exactly what our West Milford customers want: quality products, workmanship, and customer service while staying within their budget and timeline. With Bergen County Blinds, you get more than pushy window blinds salespeople-- you get skilled interior design pros who have a knack for helping with the window treatments you deserve.
Your ultimate goal shouldn't just be to get your windows covered; it should be about creating a unified look between your blinds and your windows that actually works. When making the right choice, it should be about taking the overall look into consideration, including the interior and exterior aesthetics. The last thing that you want to do is make the mistake of choosing a company that only wants to try to upsell you on pricy options that don't work with what you want. Call us today if you're ready to get started on your West Milford window blinds project.
Shutters Offer You The Best Benefits In West Milford
There are countless reasons why shutters are a great choice for window treatments. Unlike other types of window treatments, shutters are a permanent addition, which can add extra value to your home. They also have some of the best light control options because of their louver system. Shutters are able to be closed completely for total darkness or adjusted so that the amount of light you want inside can be achieved. Shutters add an additional layer of insulation, meaning they help to keep your home cooler in the summer and warmer in the winter.
This type of window treatment is one of the most durable and safest on the market. In homes with small children or pets who can become entangled in the strings and cords that blinds have, shutters offer a safer option with similar (or better!) results. Shutters are also an ideal choice for households concerned about allergens. While dust can still collect on shutters, it can be easily wiped away. Window coverings made of fabric materials can trap these allergens, making it more difficult to solve the issue.
Quality Shutters From Better Blinds Plus
At Bergen County Blinds, we offer only the best in quality products, so you know you are making a smart investment when you partner with us. You're presented with options that are going to last for years to come with the right care. With years of experience in the industry, we are the shutter company that knows what it takes to provide customers with the best in products, workmanship, and customer care. Get in touch with us today to find out more about what we have to offer you!
Latest Projects in West Milford, NJ