Bergen County Blinds: The Name Wayne Can Trust For Window Blinds & More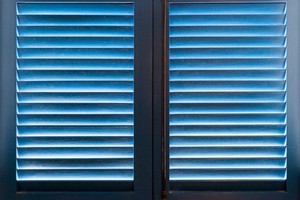 Transforming your home in Wayne often starts with the simplest steps, like finding the right window treatments. However, it can be tough to find a reliable window blinds company that is dependable, affordable, and efficient. Too often, window treatments are overpriced and installed by companies who are just looking to get paid and get out. Thankfully, residents of Wayne can have peace of mind knowing that Bergen County Blinds is here to help.
Since 2012, we've been serving the people of our area with all their window treatment needs. From blinds to shades to shutters, we can do it all. What makes us so highly regarded in our industry isn't just our wide variety of services and products, but also our commitment to top-tier customer service. We're dedicated to making sure you get what you want from your window treatments, regardless of what you're paying us. From the moment you first call us to the last day on the job, we make sure you're an integral part of your window blinds installation, so by the end of the day, you're getting the service and products you deserve.
Offering Wayne A Variety Of Window Blinds & Shutters
Part of being Wayne's number one window blinds provider is making it a point to offer a vast selection. Some of the window treatments that you can choose from while working with Bergen County Blinds include:
Shades: You may be thinking of the standard roller shade, and this style has a lot to offer. It's important to see that shades have come a long way over the years. Take a new look at an old classic and see all the styles, materials, colors, and prints available now.
Shutters: The original window coverings and shutters were initially used for the window's exterior to safeguard the glass. They have since moved indoors and offer visual allure, insulation, and maximum light and privacy control.
Blinds: Whether vertical or horizontal, blinds can be the ideal addition to your home or office. You can opt for a style that blends perfectly into the background or go for more bold choices that stand out and make a statement.
Wayne's Reputable Shutter Company
When you want beautiful shutters to give your home a classic yet effective addition, call Bergen County Blinds. Our custom shutters are furniture-grade quality with durable, shining finishes in a variety of colors and styles. In addition to interior shutters, we also offer exterior shutters and many types of shades that are equally durable for any home in Wayne. You'll love how easy it is to clean and maintain our shutters! They're the perfect choice for rooms like the kitchen or bathrooms, where humidity is usually a problem. Each product is hand-crafted and made to fit the exact measurements of your Wayne home, so call today to learn about how our shutters could benefit you.