Top-Notch Window Blinds Services In Wanaque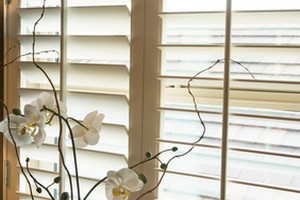 When it comes to window blinds, you can feel confident knowing that the expert team at Bergen County Blinds has their fair share of expertise in the industry. We are proud to provide exceptional quality products, customer care, and workmanship to Wanaque and the surrounding areas. Let us demonstrate to you how our company name has become synonymous with superior customer service and results. The window blinds you select may not change your life, but they will change your home, and that's kind of the same thing! You can trust your team of pros at Bergen County Blinds to help you with all of your window treatment needs.
Wanaque's Reliable Shutter Experts
Not all window coverings are created equally, and shutters are a style that tends to be held in higher esteem above the rest. While they often cost more upfront, you can feel good knowing that the return on investment is well worth it! High-quality shutters increase the property value of your home, making them a wise choice to make when it comes to boosting value.
Shutters remain a classic staple in the world of window treatments; they look attractive and match any style of home you have. Plus, they offer additional insulating features so you can lower your monthly energy bills and make your household more eco-friendly. And when it comes to privacy and light control, nothing else can beat the capabilities that shutters have. Call Bergen County Blinds today if you're thinking about getting shutters installed in your Wanaque home.
Window Blinds From A Knowledgable Source
When you're looking to install window blinds in your home, it's vital that you work with a team that can answer all of the questions you have. You want to make the right decision for your home, and you'll need a pro to help guide you. Some homeowners want the same uniform look throughout the entire house, while others prefer a unique look for each room. Whatever the case may be, Bergen County Blinds wants to be the team to help you get what you want.
Don't take a gamble when it comes to the level of quality that goes into your window coverings. Let us show you what a difference it makes to get the looks that you want and to get the level of quality service that you deserve. We don't just aim to meet your expectations-- we want to exceed them! Don't settle for anything less than the best when it comes to your shutters or window coverings. Get in touch with our Wanaque window blinds pros today, and let us provide you with the superior quality workmanship you want and deserve from an industry professional.
Latest Projects in Wanaque, NJ