A Morristown Blinds Company You Can Trust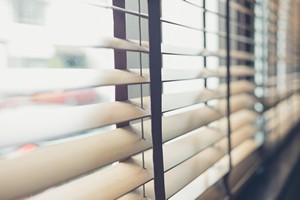 Bergen County Blinds is a leading blinds company in Morristown because we have a great passion for the industry and dedication to our clients. Whether you know the exact look you want to create with your window treatments or need some inspiration, we're here to help.
It's good to know you have a team of experts on your side to get you through the process. Getting the right window shades, shutters, or blinds in place is about putting the finishing touches on your dream home. It's not a small detail which is why it's critical to have experts to work with.
If you're ready to begin looking through options and making decisions for window treatments for your Morristown, we're ready to take your call. Only the best will do when it comes to making critical choices for your home sweet home.
Top Morristown Resource For Vertical Blinds
While not all your windows are an appropriate fit for vertical blinds, this is an option that can be very beneficial. When you work with a Morristown blinds company, it's important to learn about all of your options. If you're thinking bout going vertical, here are some of the advantages you can expect:
Easy to Maintain - You'll appreciate that your blinds are relatively easy to clean and maintain, including dust removal to prevent accumulation.
Few Repair Issues - When something does go wrong, it's usually an easy and inexpensive fix.
Replaceable Slats - If you need to replace a damaged slat, this can be done easily and quickly.
Morristown Homeowners Are Making The Transition To Motorization
Not only is motorization for window shades becoming more common, but it's also making the lives of local homeowners easier. A common issue we find is property owners pick the perfect shades, shutters, or blinds, then rarely adjust them. When opening, closing, and making adjustments is as simple as the touch of a button, it's a real game-changer.
Select from Powerview® Motorization, a wireless remote control system with an operating schedule, or SoftTouch™ Motorization, a battery-powered system with wand-controlled operation. We can show you the pros of each style, but first, you have to call us to schedule an appointment for your consultation for your Morristown home.
If you are looking for a professional Morristown window blinds, shades & shutter company, please call 201 – 300 – 7965 or complete our