Hewitt's Premier In Window Coverings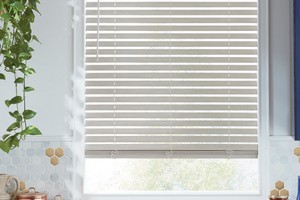 Are you looking for the best window blinds company in Hewitt to team up with, but you're not sure you know enough about blinds to make the right decisions? All you have to do is entrust the company that locals have been relying on for this type of service since 2012. That name just happens to be Bergen County Blinds. We are deeply committed to providing every single one of our customers with the highest level of superior results by offering only the finest in products, customer care, workmanship, and even pricing.
It's important to us that we offer you only the best in window blinds and more in Hewitt so that you never have to settle for less than the best in customer satisfaction, nor compromise when it comes to getting the variety you want when it comes to your window coverings. We look forward to having the opportunity to work with you and show you what a difference our prompt and professional service makes. Don't take chances with inferior design teams on Hewitt that cut corners and bully you into making decisions that line their pockets – work with Bergen County Blinds, the window blinds company that cares!
Hewitt Chooses Us For Shutters, Shades & Blinds
When you work with us for shutters, shades, blinds, and more, you get the full-service treatment that you deserve as our valued customer. We develop the design plan, monitor scheduling, oversee installations, and ensure that the project stays on track for both budget and deadline. We will also make it a point to walk you through the entire process so that you know what is happening, every step of the way. We offer the latest in decorating styles and trends in order to inspire you to make the most of your interior design look and, the best part, we can even bring the showroom to you!
We feel that it's crucial to offer a wide selection of blinds, shutters, and shades to our clients. No one wants to make their selections based on a limited supply of options. In fact, it's often better to have too many to choose from so that you can put some real thought into exactly what you want. We are dedicated to providing you with the results that you want and deserve, and that stems from also offering you plenty to think about and choose from.
Draperies Can Beautify Your Hewitt Home's Interior
By making the smart choice to work with Bergen County Blinds, you'll get the benefits of experienced experts who are there to offer you the best in creative problem-solving. The task of choosing the right window coverings can often be a team effort and we want to be there to assist you in making the best decisions possible. Our expertise just happens to be creating an attractive, but still affordable, look for all of your windows, whether you want a uniform vibe for all your windows or want to create a unique and individual look for every room in your home.
The right drapes can add to the overall design element of your rooms; they can either be focal points or subtle backdrops. In fact, just the right choice can even act as vibrant works of art that can completely enhance the overall look of your home. It's vital to choose the right team to work with in order to get the right window treatments for your home. We are more than the top window blinds company in Hewitt, we are skilled interior design experts as well!
Latest Projects in Hewitt, NJ