Hawthorne's Top Choice For Window Treatments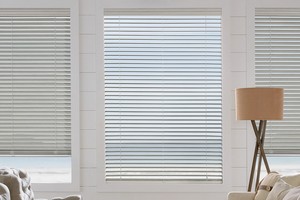 Bergen County Blinds is considered Hawthorne's most trusted shutter company for many reasons. We offer high-quality, affordable window coverings like shutters, blinds, and shades. We carry a wide selection of fashionable styles, colors, and brands, all designed to match your individual taste and needs. All of the blinds and shades we offer are durable and built using standard industry materials that are stunning and simple to operate. We expertly install window coverings that are perfect for any room, regardless of the size or shape of your window frame.
As the pro shutter company serving Hawthorne, we execute complete step-by-step services from design and planning to delivery and installation. Simply contact us for a free in-home consultation to learn more about our window treatments and how we can help you make
Your Home in Hawthorne Can Benefit From Designer Shutters
Bergen County Blinds offers shutters that are constructed with reinforced, multi-layer wood, making them a durable and long-lasting product. We know that as a homeowner, you rely on your shutters to work day in and day out. Because of that, we strive to only offer the highest quality, brand name products from reputable companies and install them according to the manufacturer's specifications to ensure that they'll last for many years to come. Shutters aren't only durable, they're also easy to operate and add elegance to any room. They have the flexibility to enhance any room in your home, including bedrooms, kitchens, bathrooms, and living room. And because of their unique makeup, they're easy to clean and maintain.
Shutters also come in a variety of colors and finishes, ones that can even imitate the look of real wood. Natural cedar or a light tan finish to your shutters will create a classic, traditional style for your room. If you're going for a more contemporary look, then bold bright colors can really stick out and give your room the edge you're looking for. With such flexibility, you're sure to find shutters that are perfect for you.
If you're looking for interesting concepts, a wide variety of products, and the chance to add a personal touch to your shutters, choose Bergen County Blinds in Hawthorne to experience the difference that we can make.
Natural Wood Blinds To Brighten Your Hawthorne Home
If you're looking for an authentic way to beautify your Hawthorne home, then wood blinds are the ideal choice. At Bergen County Blinds, we offer attractive, eye-catching wood blinds that add a natural elegance to any room including your living room, bedroom, study, or even kitchen or bathroom. Wood blinds have a timeless feature that appeals to everyone because they're available in a spectrum of stains and tones, styles, and dimensions, which gives you more options. Can't find what you're looking for? We also custom design and customer order wood blinds from reputable manufacturers.
Natural authentic wood blinds give your home that classic tailored design. They are versatile and be customized to give your room that perfect finishing touch. Our experts can help you determine the size, style, and type of blinds that fit well into your budget. Depend on the wood blind specialists and we can help you decorate your room from start to finish!
Latest Projects in Hawthorne, NJ